David Suzuki Foundation's Butterflyway Ranger Project - 2021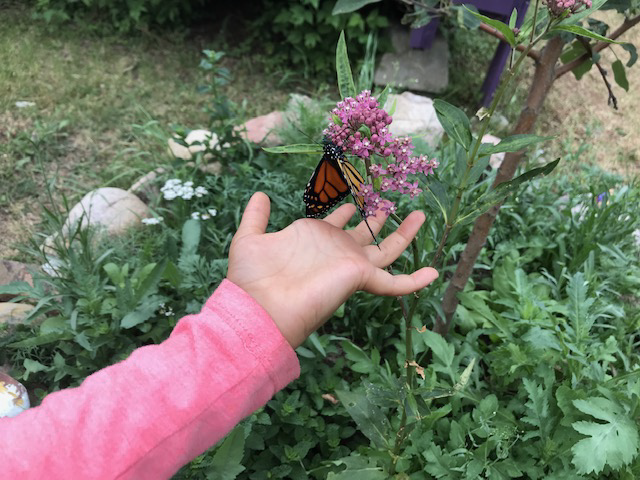 Over the growing season of 2021, Willow Springs coordinated our Butterflyway project. WSCC & a dozen volunteers planted seeds and transplanted seedlings, divided
perennials and native plants and shared them with Willow Springs. We then created Pollinator Patch Kits for people and organizations to establish and or expand 20
pollinator gardens. We offered a workshop for Autism Ontario, the public through the City of Thunder Bay and at Lazy Dames highlighting pollinators and their needs. Our summer kids' art camp was also all about pollinators and included an awesome parade at our weekly Friday Market.
Nature Crafting Project - 2021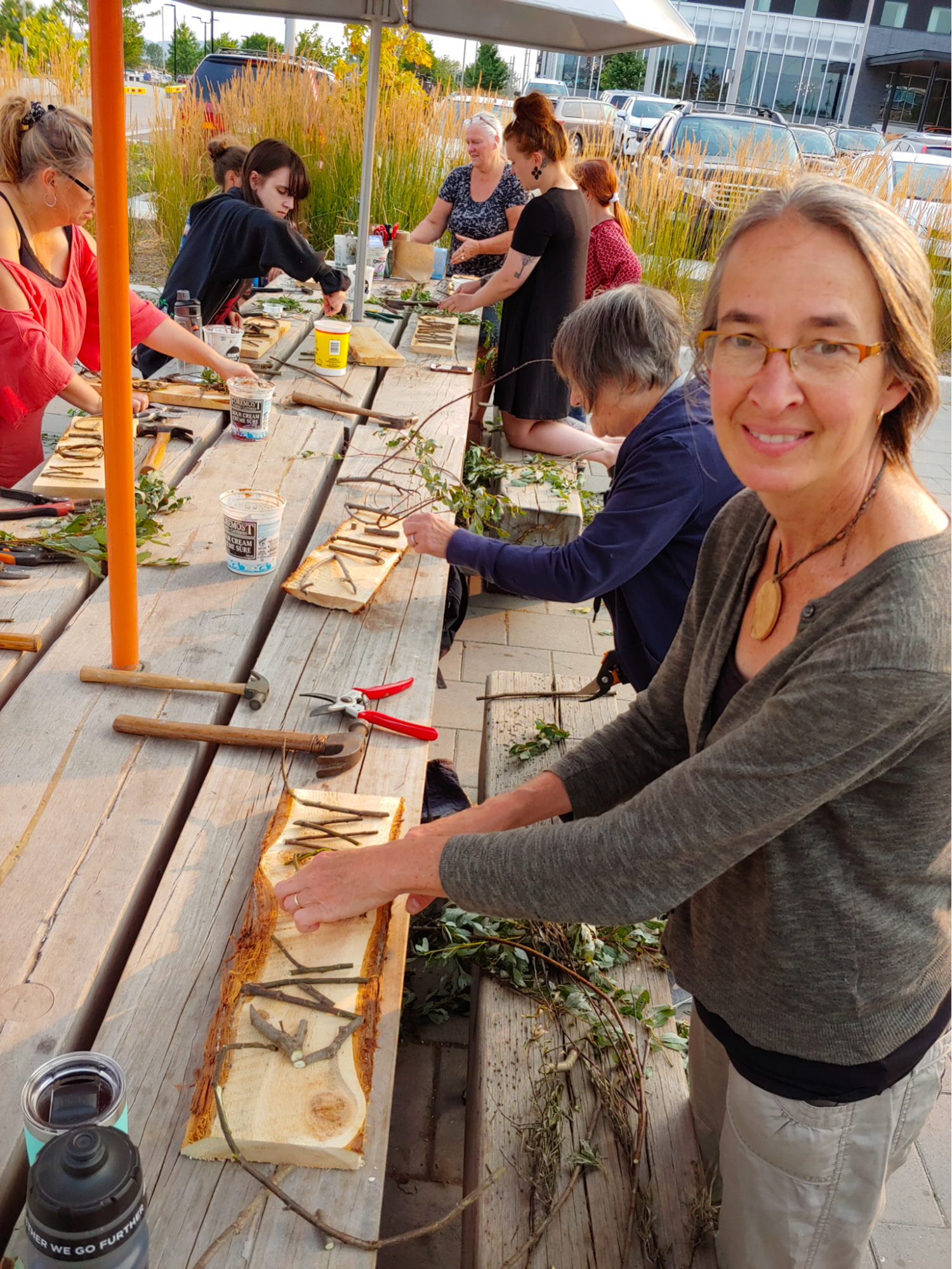 With a grant from the City of Thunder Bay we were able to run a series of intergenerational workshops using all natural materials down at the waterfront. People from ages 1 to 93 took part.
Comfort Project - 2021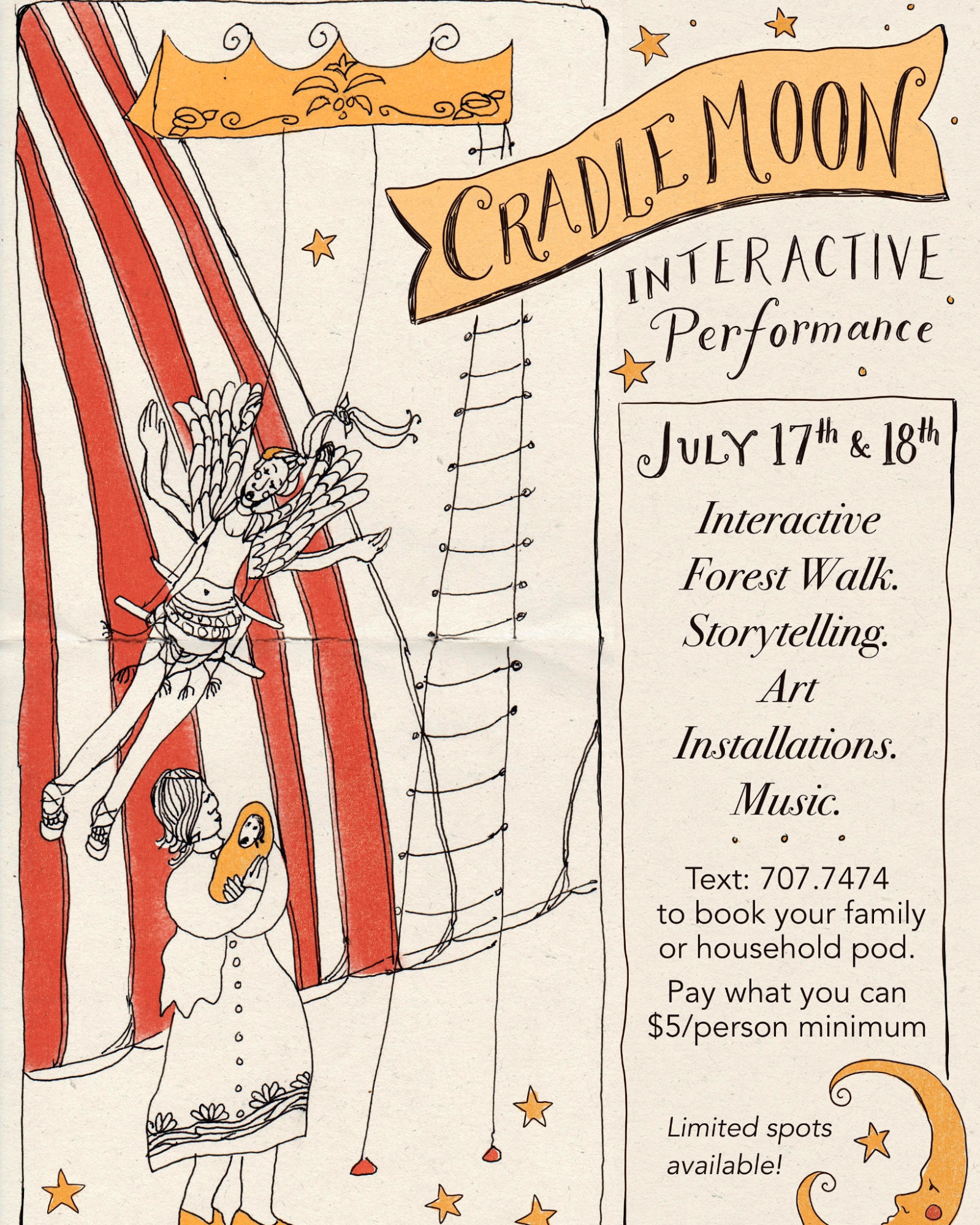 WSCC was thrilled to collaborate with Eleanor once again on this inclusive, interactive,COVID friendly project. It included inclusive workshops where people explored memories of what brought them comfort. The performance part of the project was the telling of a beautiful story by Eleanor with puppets, an inclusive choir, a soundscape by Zoe Gordon, dancers, animators and an interactive nature walk from station to station at Willow Springs.
Listening Owl Project: When I'm Dreaming i'm Not Blind - 2019-2020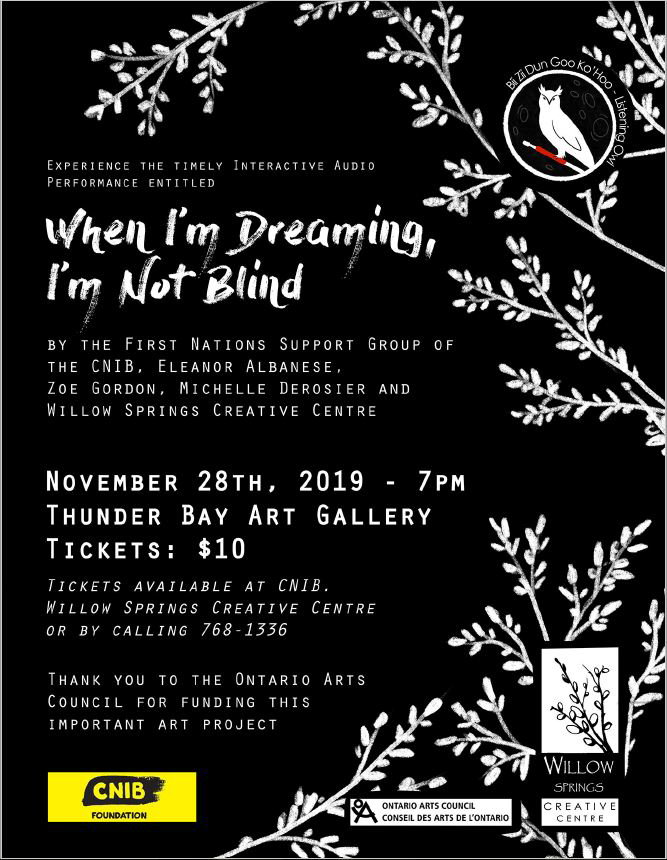 In Dec 2019, we held 3 performances of our interactive podcast entitled 'When I'm Dreaming, I'm Not Blind'. This project was created by the CNIB First Nations Support Group & coordinated by WSCC, facilitated by Eleanor Albanese with Sound Artist, Zoe Gordon with funding from the Ontario Arts Council.
'Our Garden of Art' Art Show at Thunder Bay Art Gallery - 2019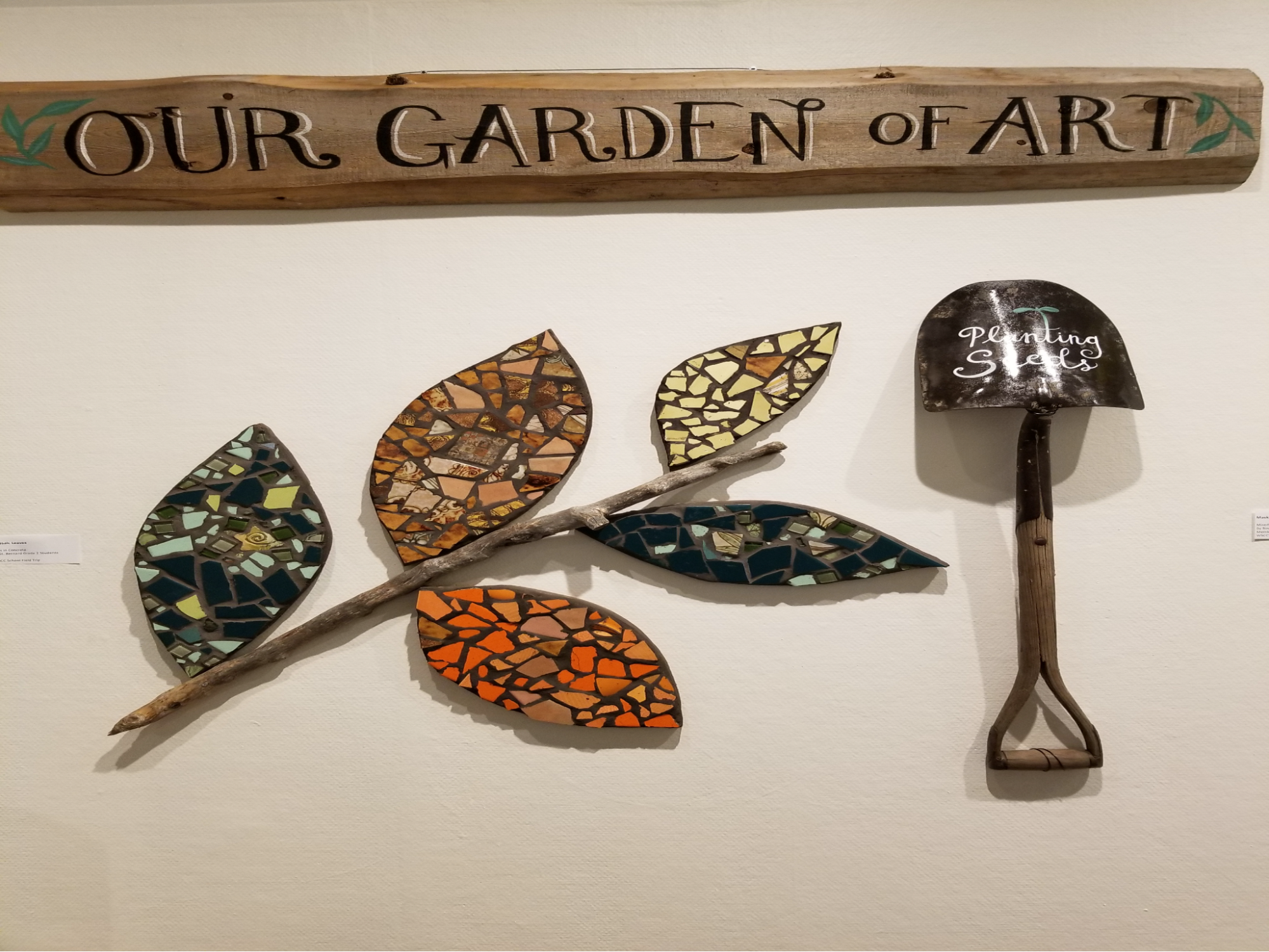 WSCC was invited to showcase our participants & artists work at the Thunder Bay Art Gallery.
Interested in Volunteering or Learning More?