Willow Springs provides therapeutic gardening programs for community organizations, groups and individuals in our area. We work with experienced gardeners and people trained in horticultural therapy and therapeutic horticulture. We grow delicious, organic food and plants for art making, natural dyeing, decorating and therapeutic garden programming in our short but prolific, Northern growing zone. Here's where you can find us getting our hands dirty. If you are interested in volunteering with our Garden Crew, let us know!
Willow Springs' Garden (May-October)
Willow Springs is located on a 2 acre parcel of land in Lappe, Ontario. We continue to develop gardens and woodland spaces to provide food, art materials, dyes, habitat for pollinators and therapeutic spaces. We are presently transforming the 'backyard' into a series of pathways, themed therapeutic gardens and a gathering space in the middle. Each Tuesday throughout the gardening season we invite you to become part of our Gardening Crew. Please email us at willowsprings@tbaytel.net to find out more.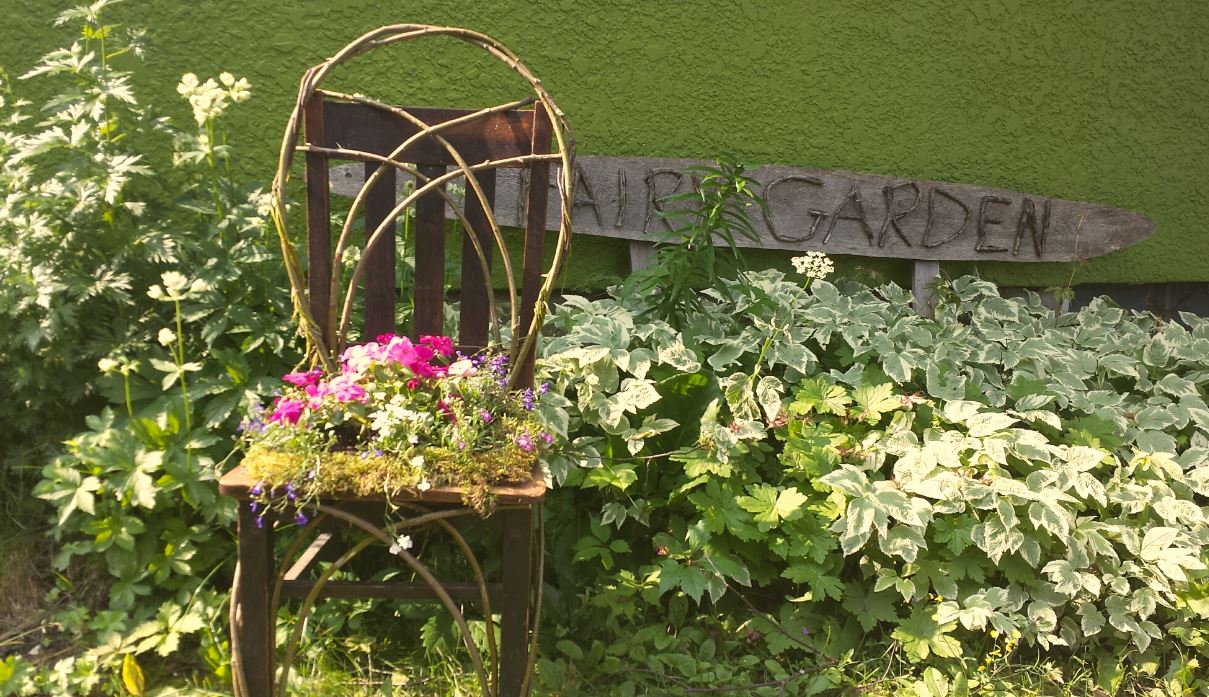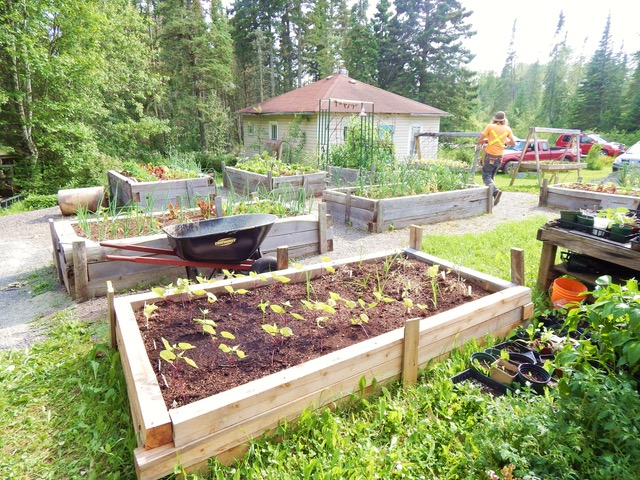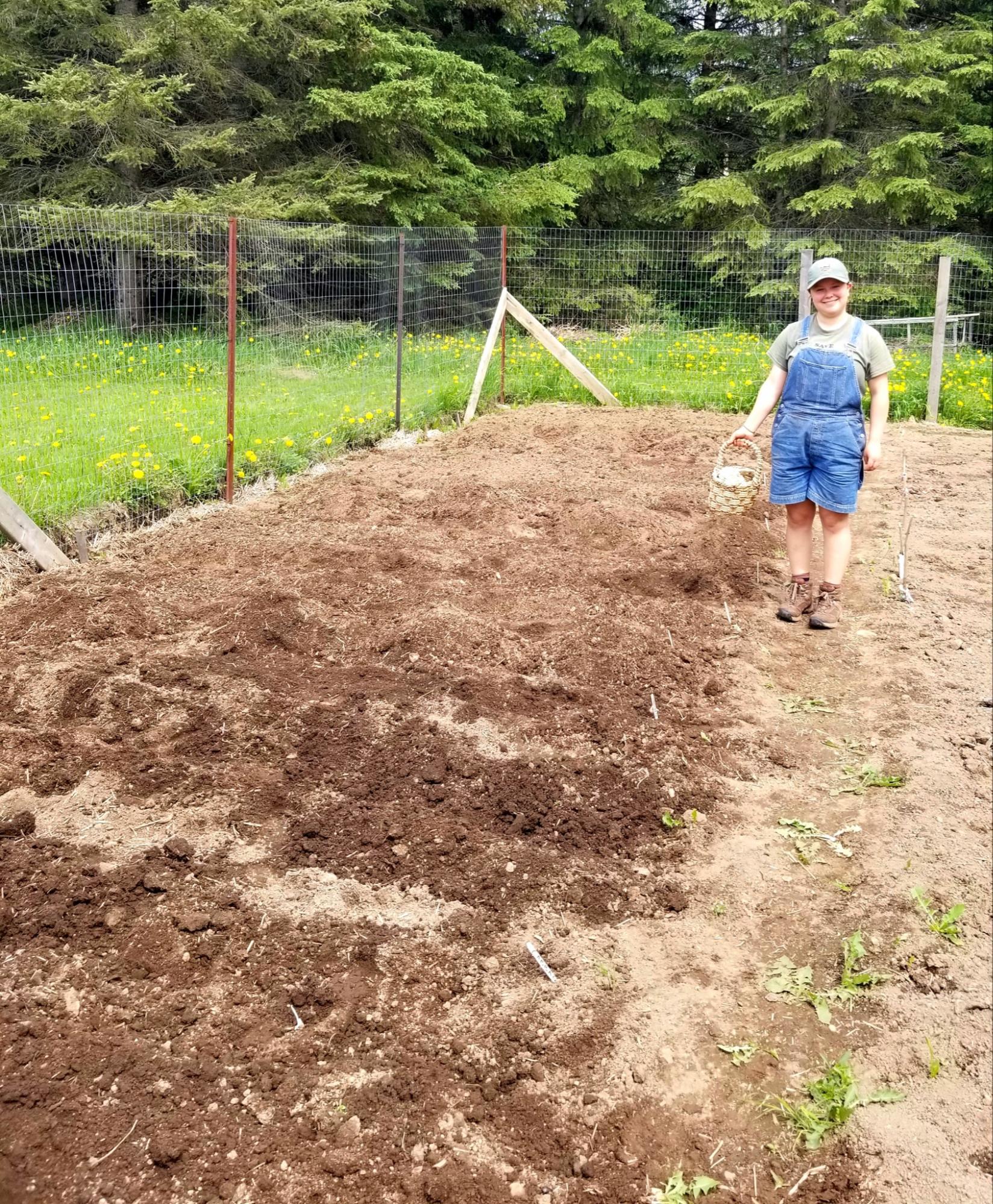 'Old Roots, New Seeds' Community Dye Garden Project with Fibre Artist Tuija Hansen
Willow Springs Creative Centre is thrilled to be partnering with Tuija Hansen on this community-based art project that has us cultivating plants throughout our two acres that are used for natural dyeing. We are hosting several dye themed workshops this growing season featuring guest, local artists. Tuija attends some of Willow Springs Markets and has her dye pot going, community weaving project and samples of the plants and the dyes they have produced. For more information on the Old Roots, New Seeds project click on this link.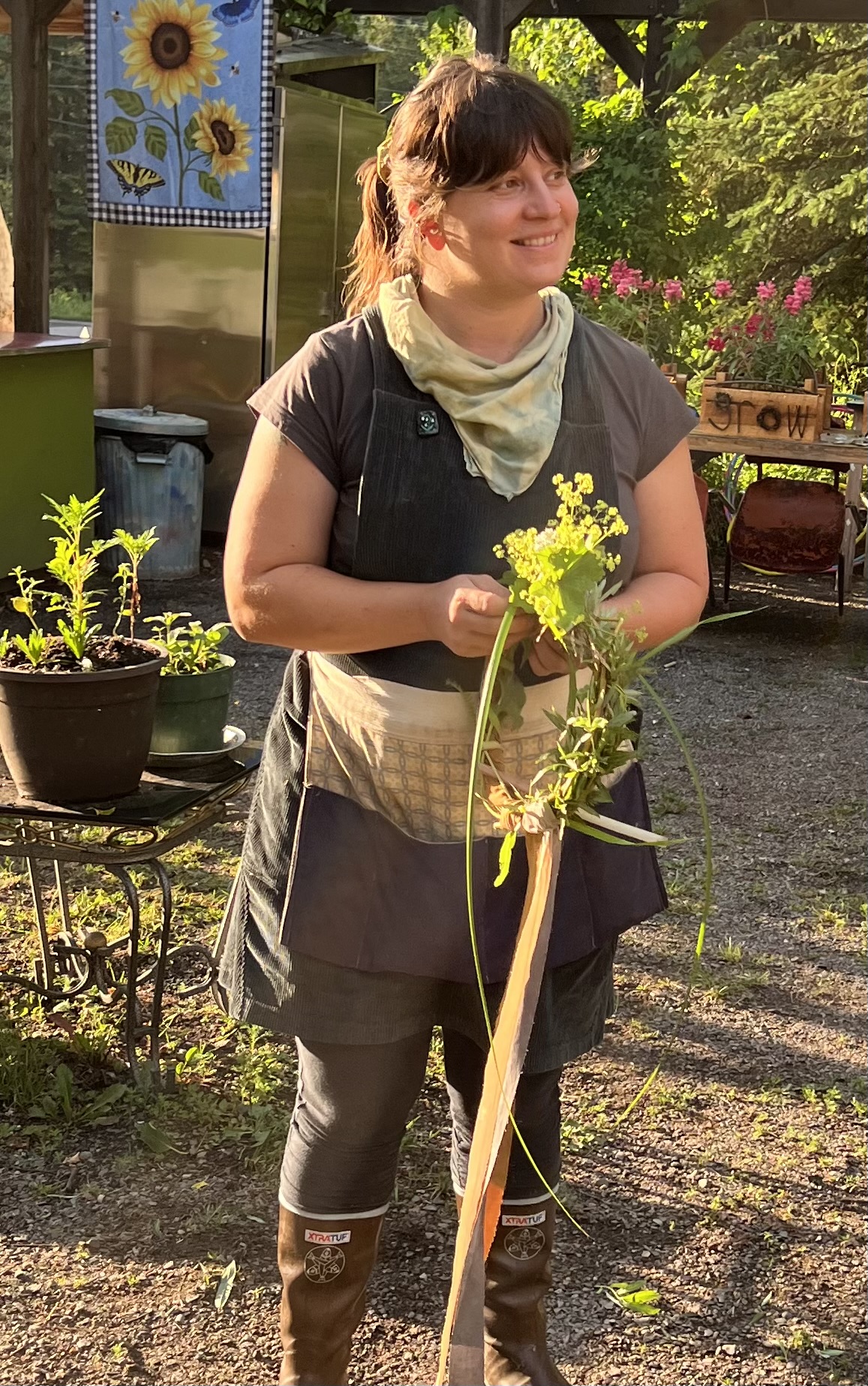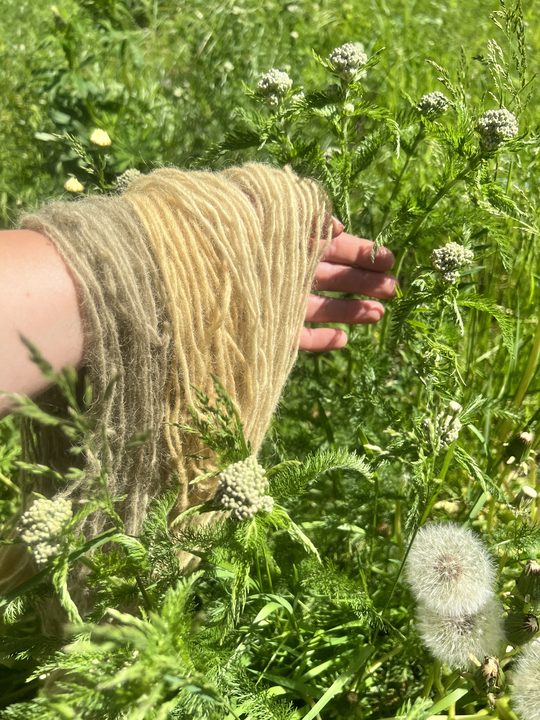 Therapeutic Gardening Programs: Lakehead Southbridge
Willow Springs offers therapeutic gardening programs for seniors living in retirement and long term care homes. For several years we have been gardening with residents of Lakehead Southbridge on Vickers Street. We have built window boxes, ladder & pallet planters, trellises, painted rain barrels, created a beautiful pollinator garden in a canoe out front as part of the David Suzuki Foundation's Butterflyway Project, planted up the front gardens and more.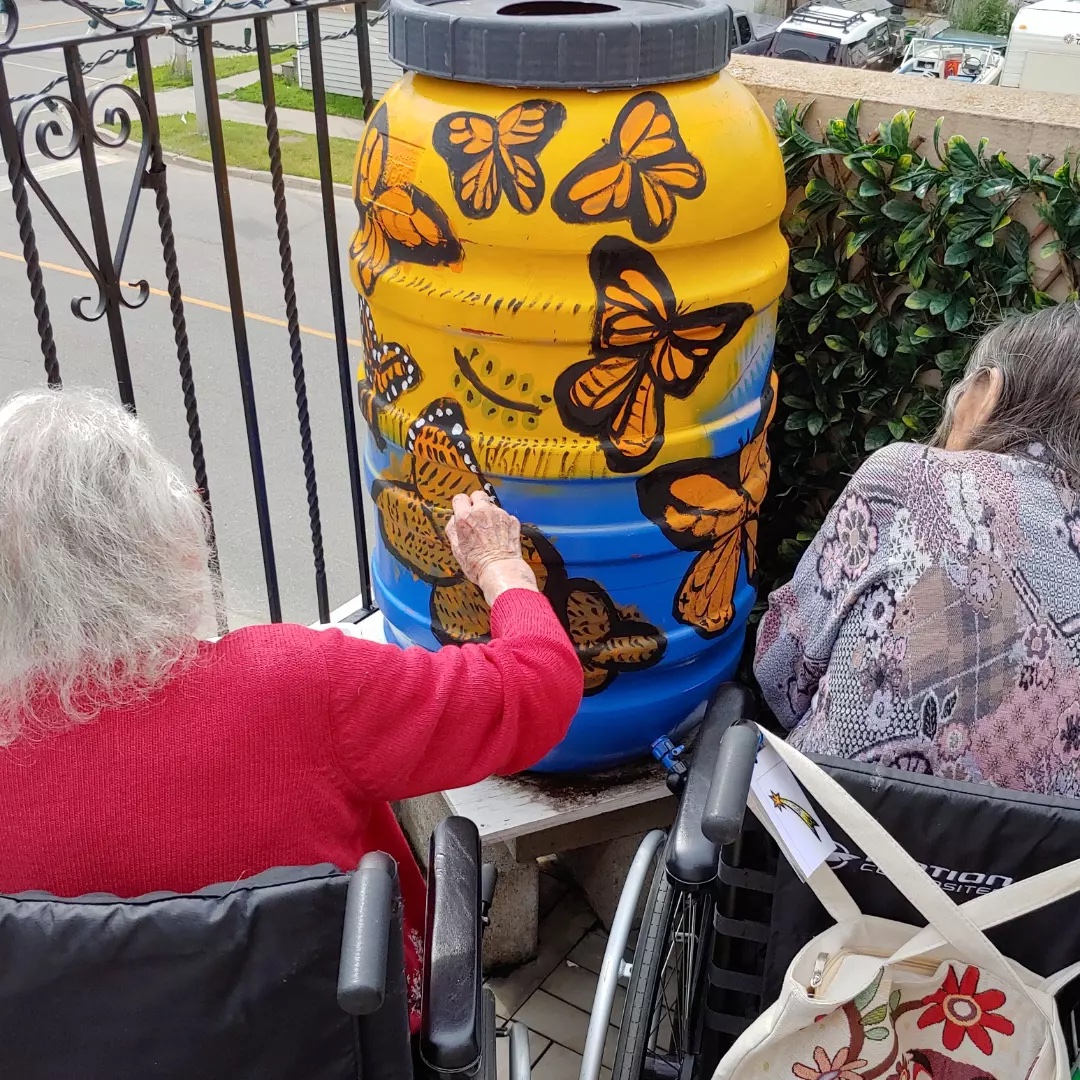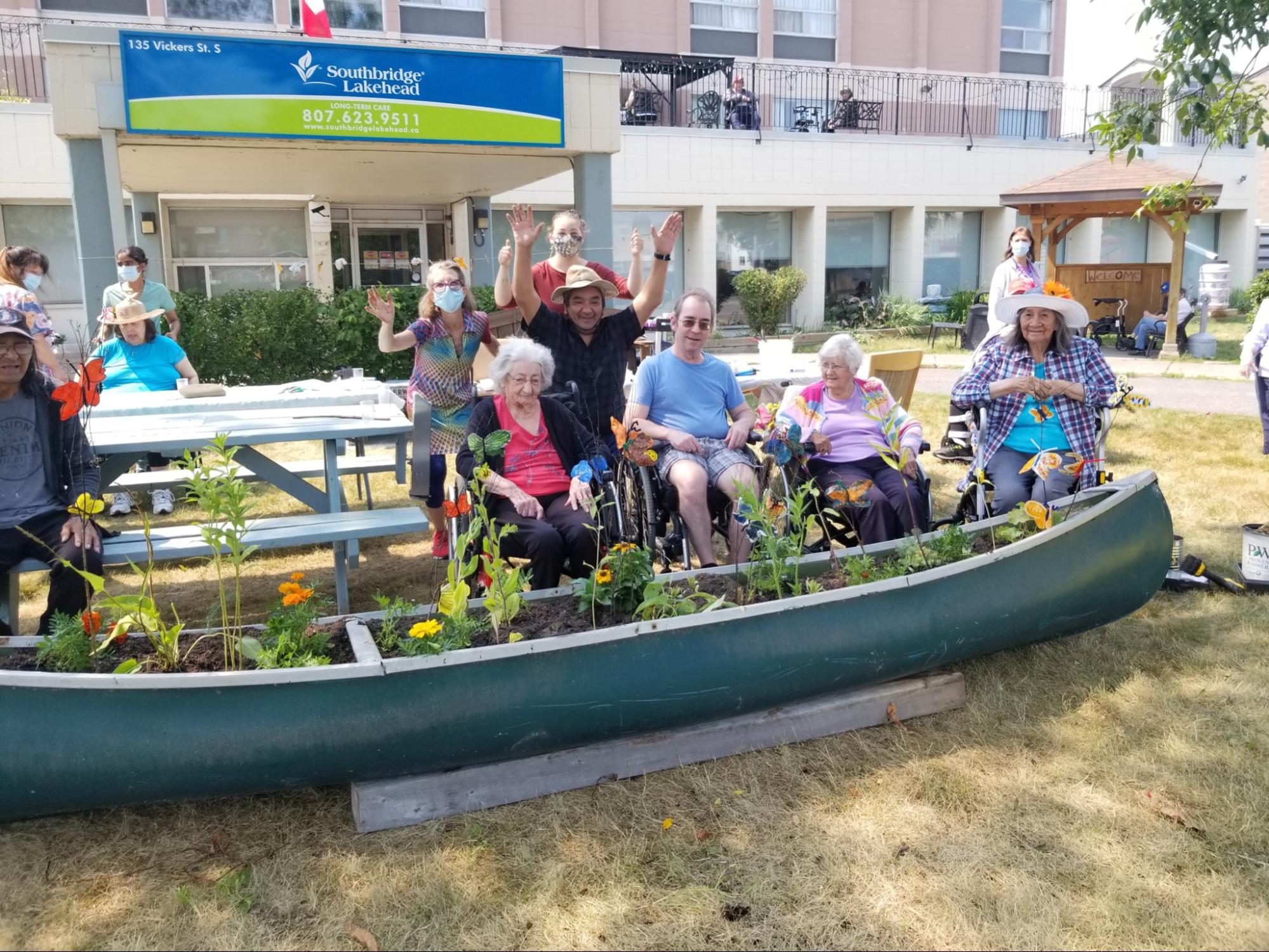 Growing Wheel Program for Dilico
For 8 years Willow Springs facilitated the Growing Wheel program at a residential children's treatment run by Dilico.  With the onset of COVID this program has been put on hold. Children and youth from 5 to 16 years of age participated.  Located on a beautiful rural property, the site allowed us to have three raised vegetable gardens, a large medicine wheel themed perennial garden, access to the woods, a kitchen to cook and bake in and lots of space to play and create art. School curriculum was incorporated into the gardening activities.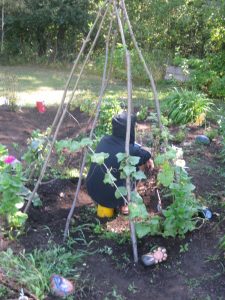 Roots to Harvest/Roots Community Food Centre
Willow Springs has been partnering with Roots to Harvest since their very start in 2012. Their youth have helped us create our signature front perennial garden with the painted 1949 Vanguard Standardin the middle. They have helped to paint our buildings, turn our compost, weed, water and top dress our gardens and much, much more. In turn Willow Springs offers Roots CFC participants and staff willow making workshops (trellises, baskets, signs), pizza lunches and offers youth gardening work placements and follow-up employment at our Centre.  We worked together for a few years maintaining the beautiful Monty Parks Garden prior to Roots CFC taking full possession of the Fort William Road location.  During the first year of the pandemic we worked along with RootsCFC to provide people in our area with weekly food hampers. We value our long term relationship with this dynamic organization.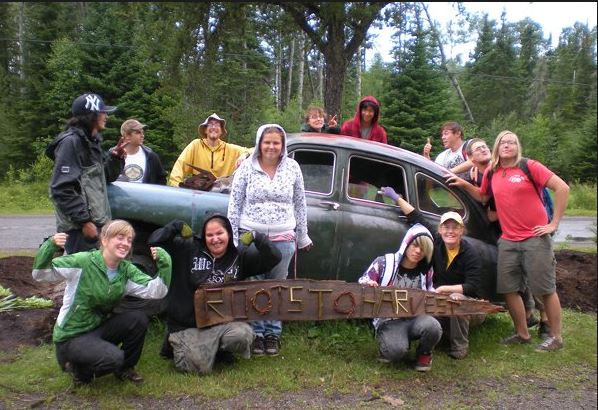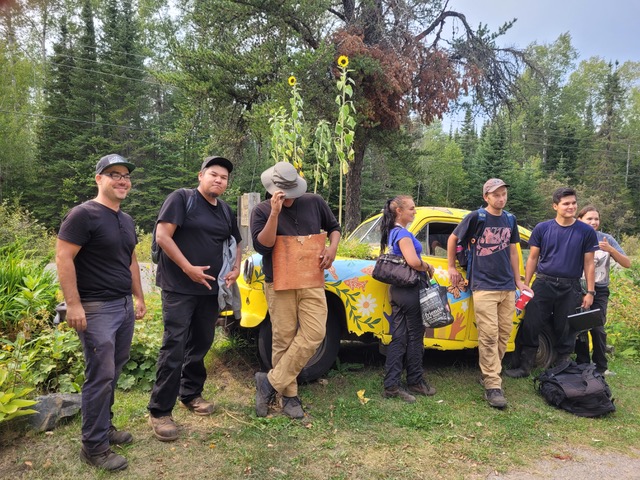 Autism Ontario
For many years Willow Springs has offered hands-on gardening and nature based programming for children and youth with autism. We have gardened at the Food Security Research Network's community garden at Lakehead University, offered day programs at Willow Springs and Zoom based sessions related to seeds, pollinators and gardening throughout the pandemic. Partnering with Autism Ontario, we were able to access funding through the Fort William Rotary to construct a covered shelter in our garden along with an accessible treehouse that the children from AO helped to design.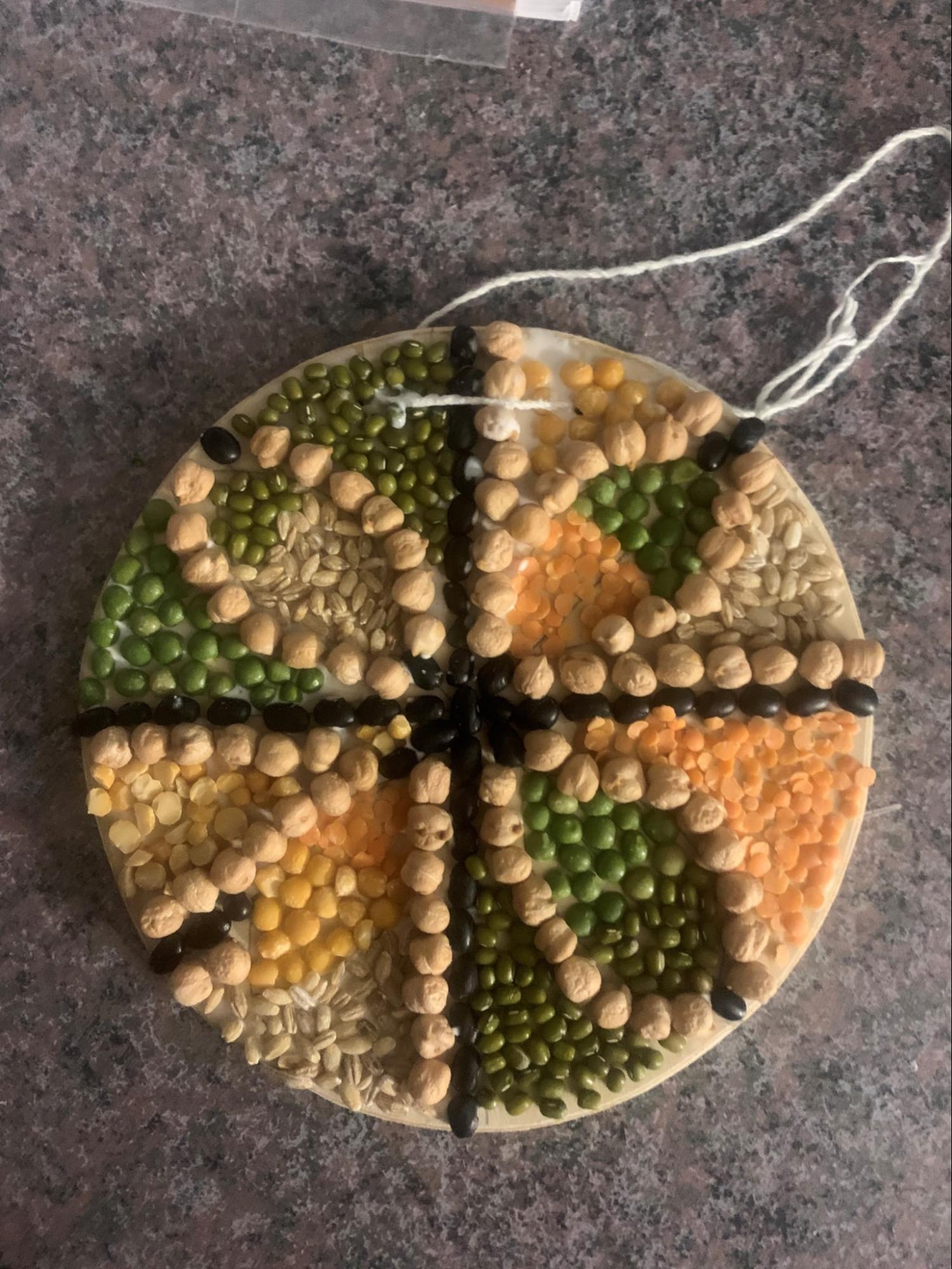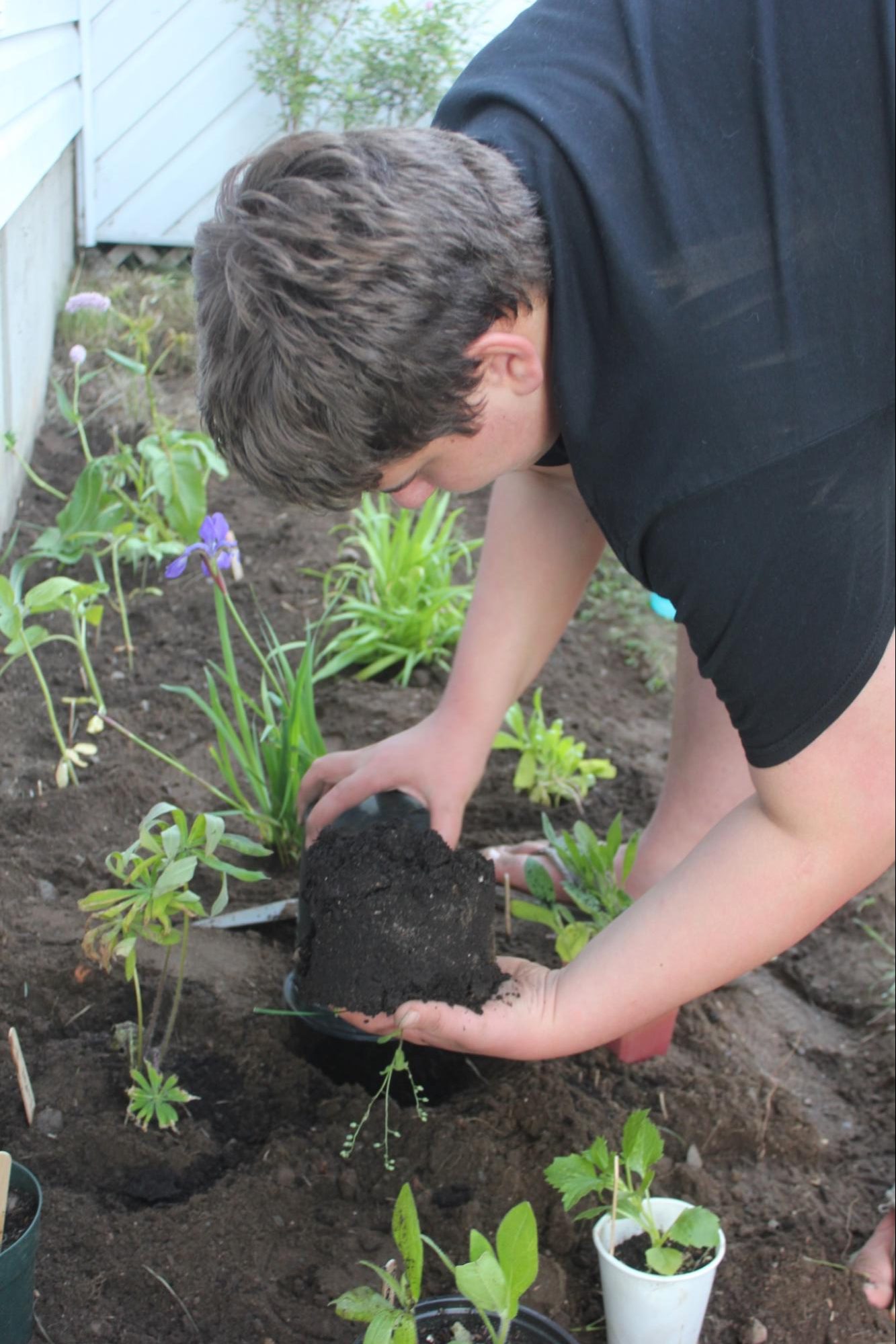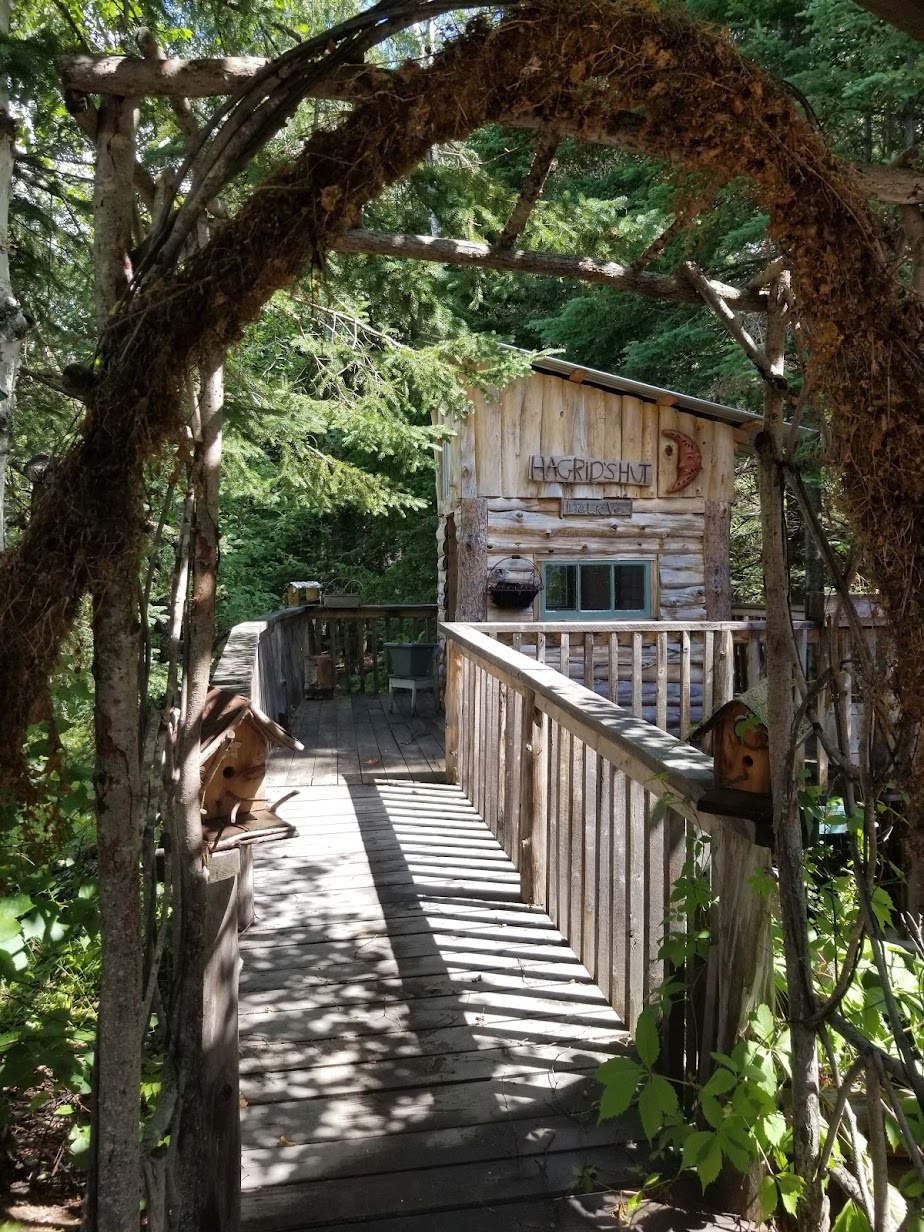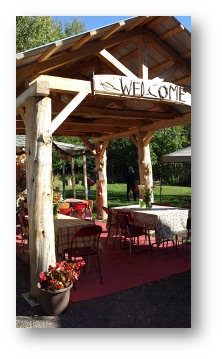 David Suzuki Foundation Butterflyway Project
In 2021, Willow Springs Creative Centre was selected as a David Suzuki Foundation Butterflyway Ranger. We worked with garden volunteers, local homeowners willing to create pollinator patches, our local elementary school, Lappe Nordic Ski Centre and Lakehead Southbridge long term care home to create 20 pollinator gardens. We started by creating 20 Gardening Kits made up from hundreds of seedlings we grew and transplanted along with dozens of donated native plants, manure tea bags and Butterflyway signage. We supported people with supplies and information and a helping hand as they created their own pollinator patches. At Lakehead Southbridge we planted up a canoe garden, the chosen symbol for the Butterflyway movement across Canada. We were successful in creating a Butterflyway over a 10km distance along Kam-Current Road as well as beautiful pollinator gardens in Thunder Bay, Murillo, Gorham, Fowler, and Jacques townships.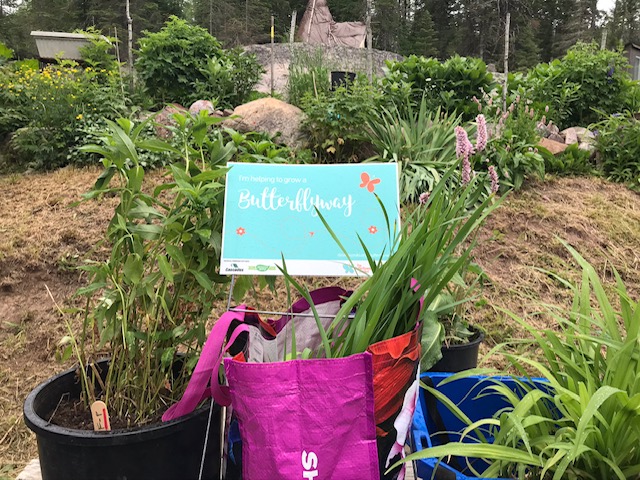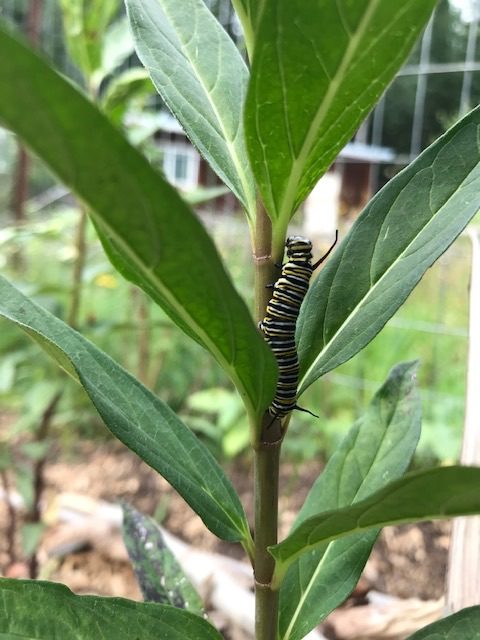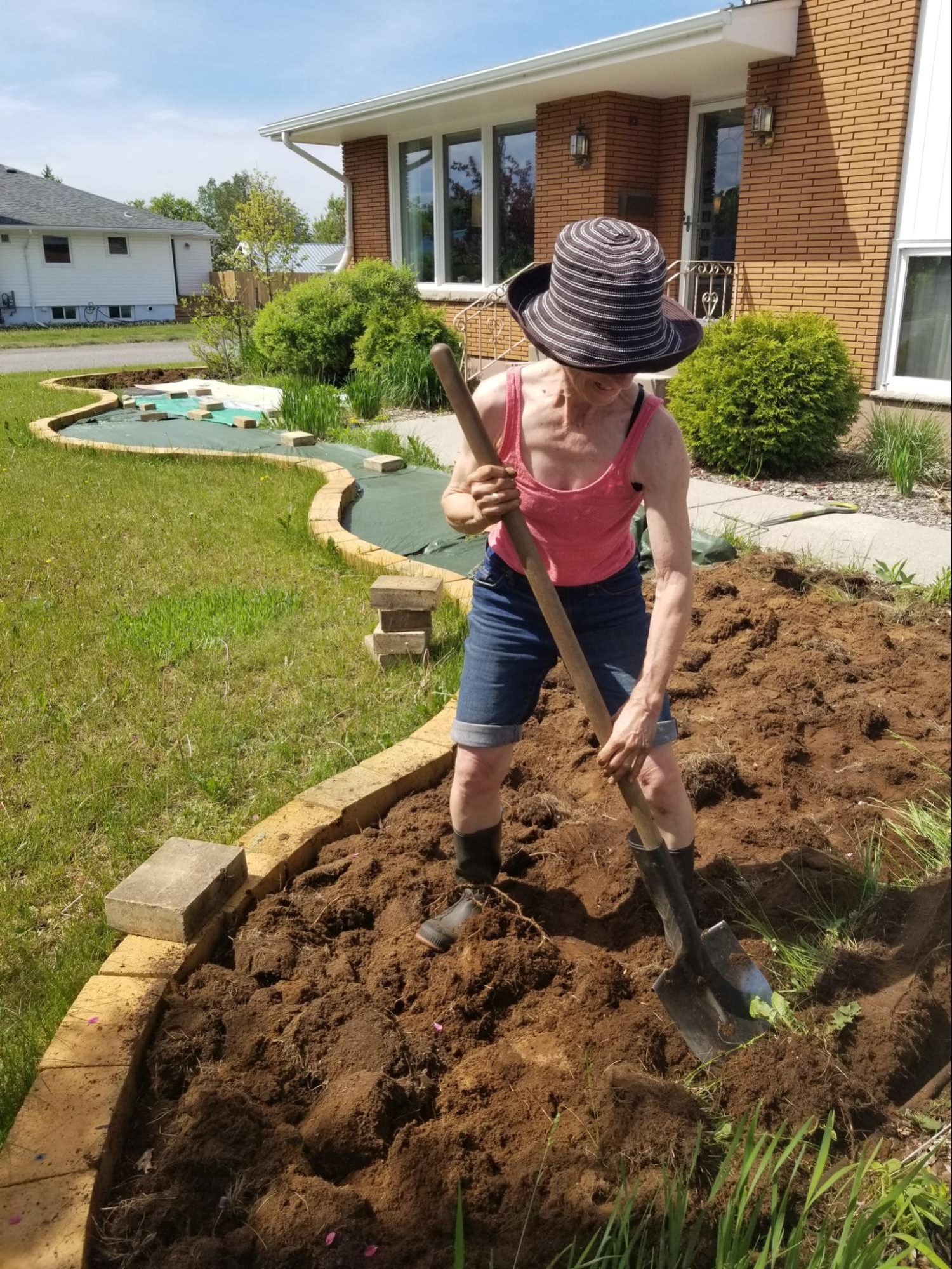 Gorham & Ware Wolf Patch
For many years Willow Springs has gardened with the students of Gorham & Ware Community School. Together we have built 8 raised vegetable beds, a small herb garden, planted some berry shrubs and one thriving apple tree. We also have a large pollinator perennial garden in front of the school. We plant up the garden during the school's Yard Sale & Trade Show in June and then Willow Springs and Home & School Association school families and community volunteers tend the garden throughout the summer months. When school starts up again, teachers include the garden in their lessons and Willow Springs' staff work with the students to harvest all the food. Willow Springs then facilitates a food making session with a few classes to create salads; cole slaw, potato, bean and Greek, to be served at the Meet the Teacher BBQ. The students also bake up lots of chocolate zucchini cake for the event. Beds are then cleaned up and prepared for the winter season so they are ready to plant up again next spring.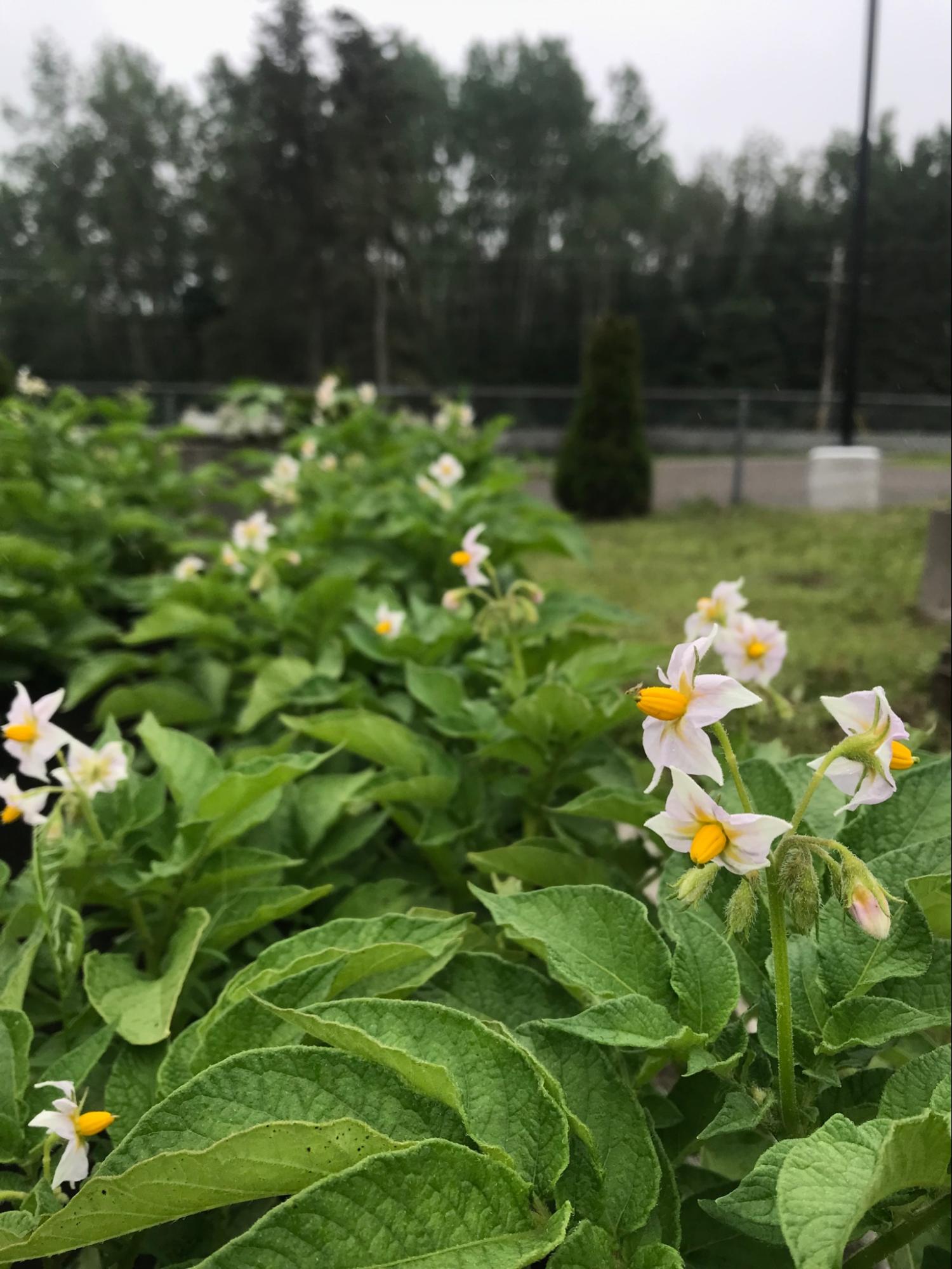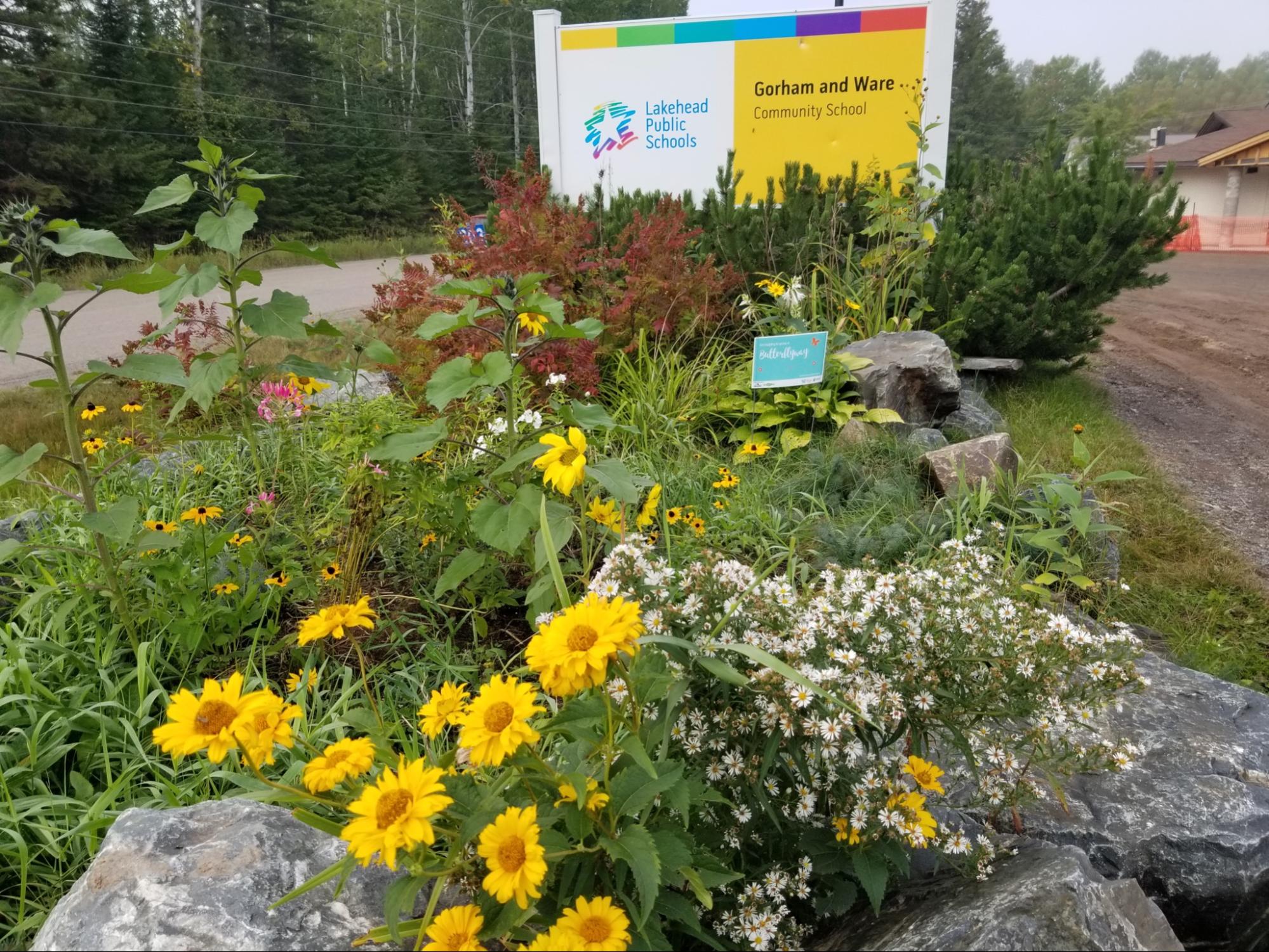 Canadian Horticultural Therapy Association (CHTA)
Willow Springs Creative Centre has been a member of the CHTA for many years. Judi Vinni, Willow Springs Coordinator, sat on the CHTA's Board for the past 5 years and remains active as a Conference Committee member and a presenter at the upcoming conference in September, 2022. In 2018 Willow Springs was thrilled to host the CHTA's annual conference at our Centre and at Lakehead University's Conference Centre. Check out www,chta.ca for more information about the Association and how it is working to promote the development of horticultural therapy in Canada and abroad.