Vendors vary each season and each year. Do you make, bake or grow something you would like to sell? Willow Springs is open to new vendors, consignees and wholesale items for our seasonal Willow Springs Market (last Friday of June to last Friday of September) and our Holiday Market (December). Please email us at willowsprings@tbaytel.net to inquire about selling at our Markets.
Vendors, Consignees, Wholesalers
BubbleOhs Soap Company
Soap, Body Lotion Bars, Deodorant, Bath Bombs, Sauna Steamers, Gift Baskets
We are a small home-made soap company based out of Thunder Bay, Ontario. We make small batches of soap using local, foraged and organic ingredients as much as possible.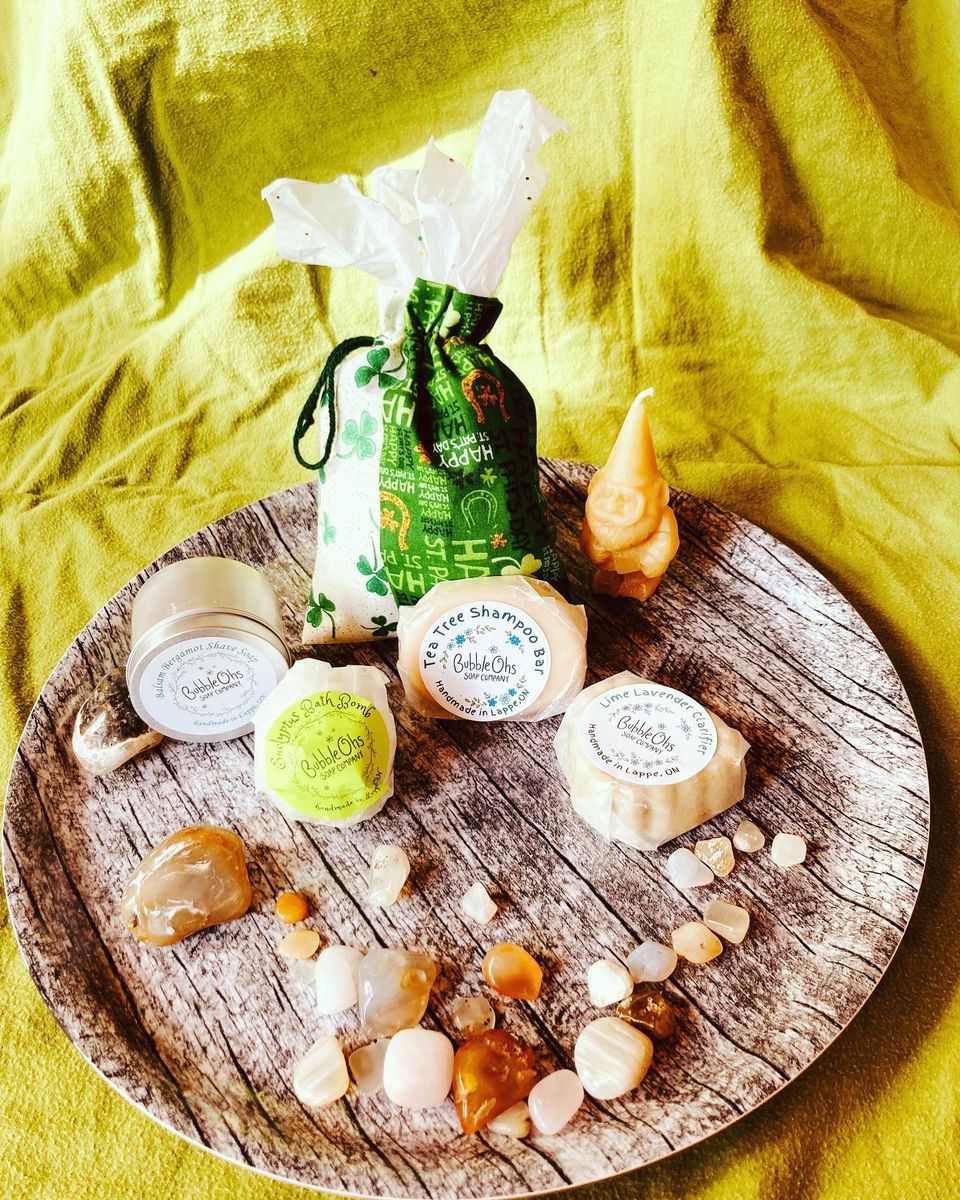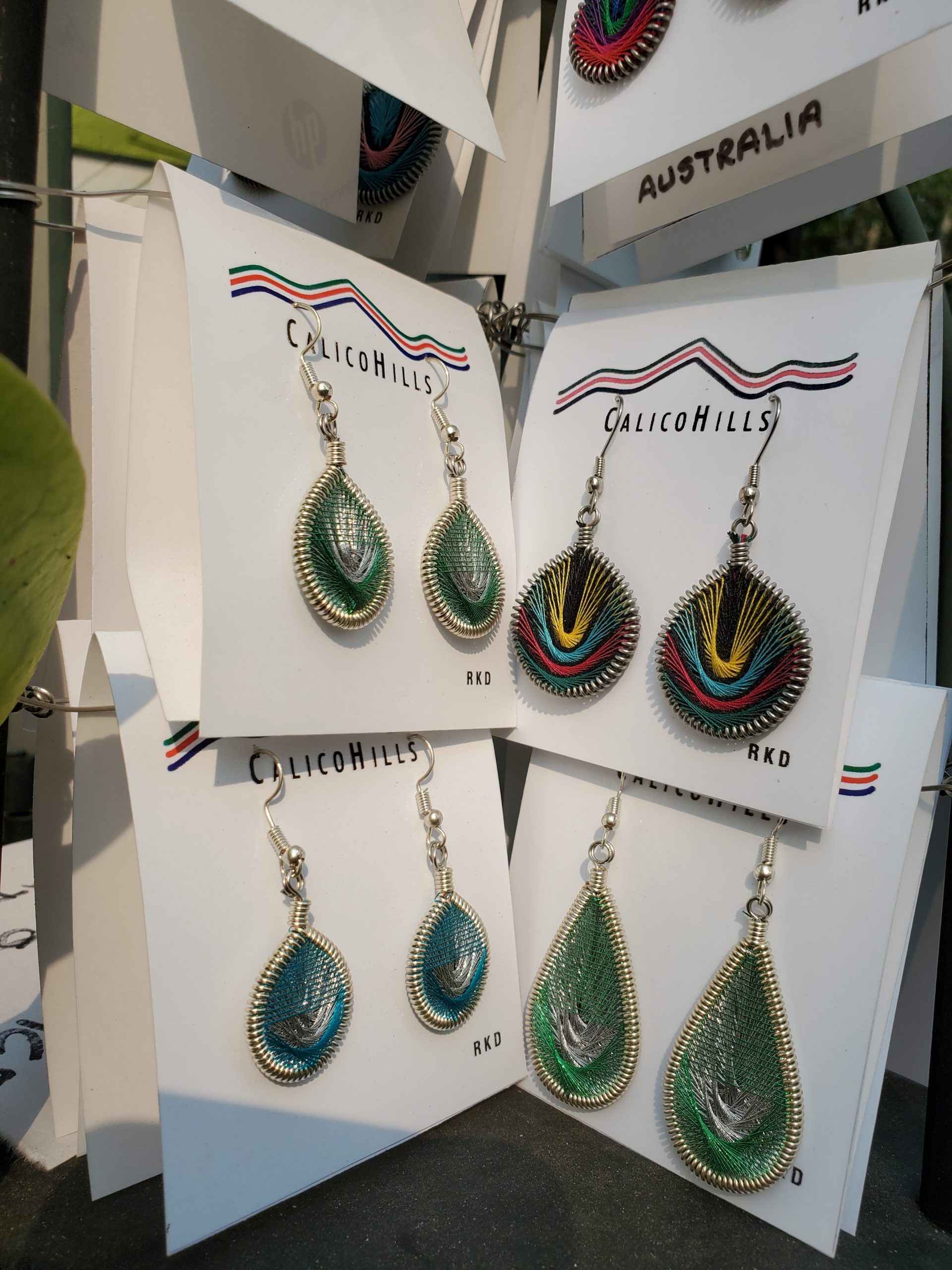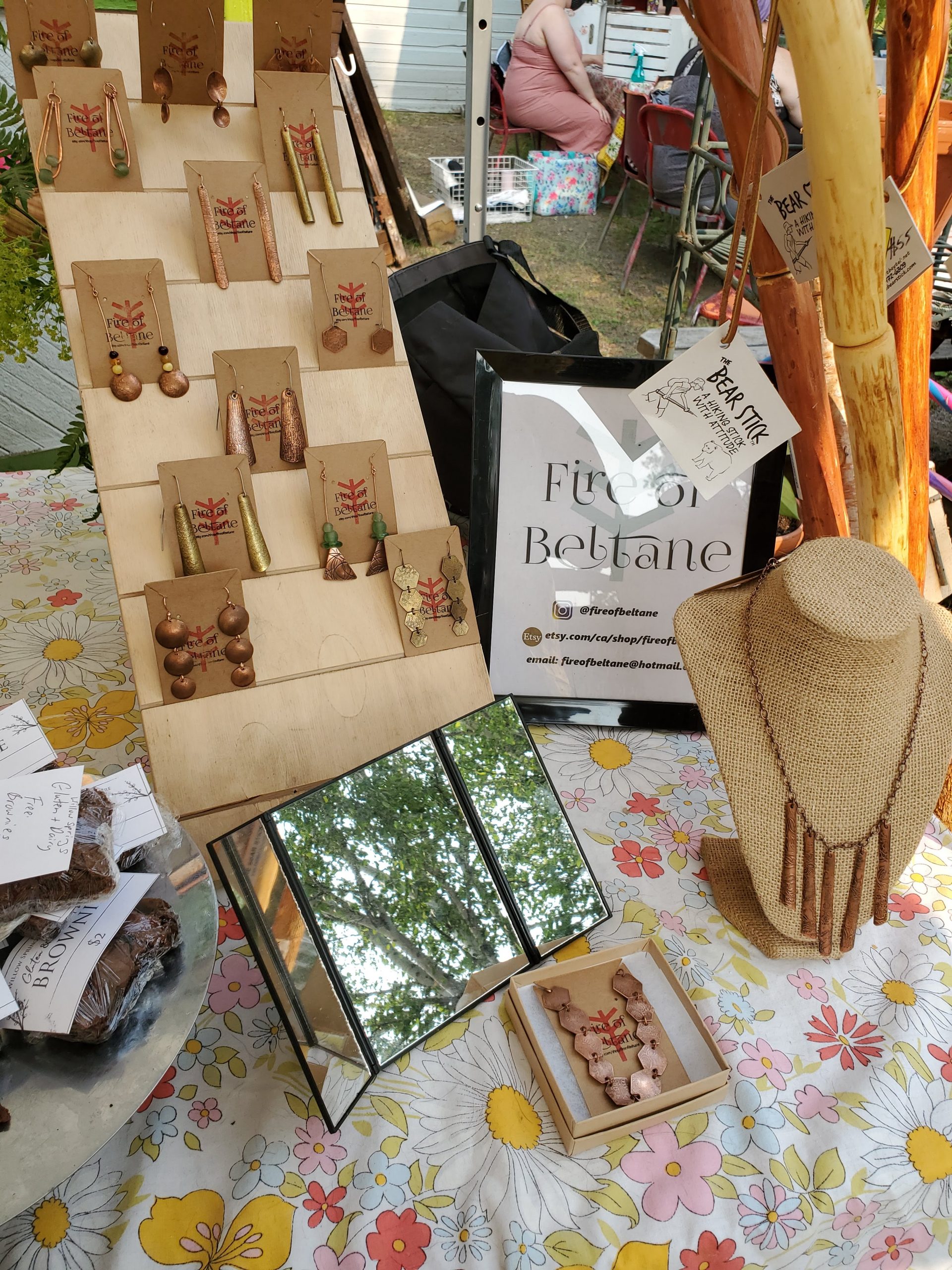 M & A Ludwig
Stained Glass Mosaics & Panels
Up at Dawn Pottery
Mugs, Bowls, Serving Dishes, Tea Bag Holders, Decorative Items
Located in Thunder Bay Ontario Canada operated by Debbie and Dave Dubeau. Combining 
wheel thrown and hand building pottery glazed with beautiful blues, purples and greens. Always something new, items rarely duplicated.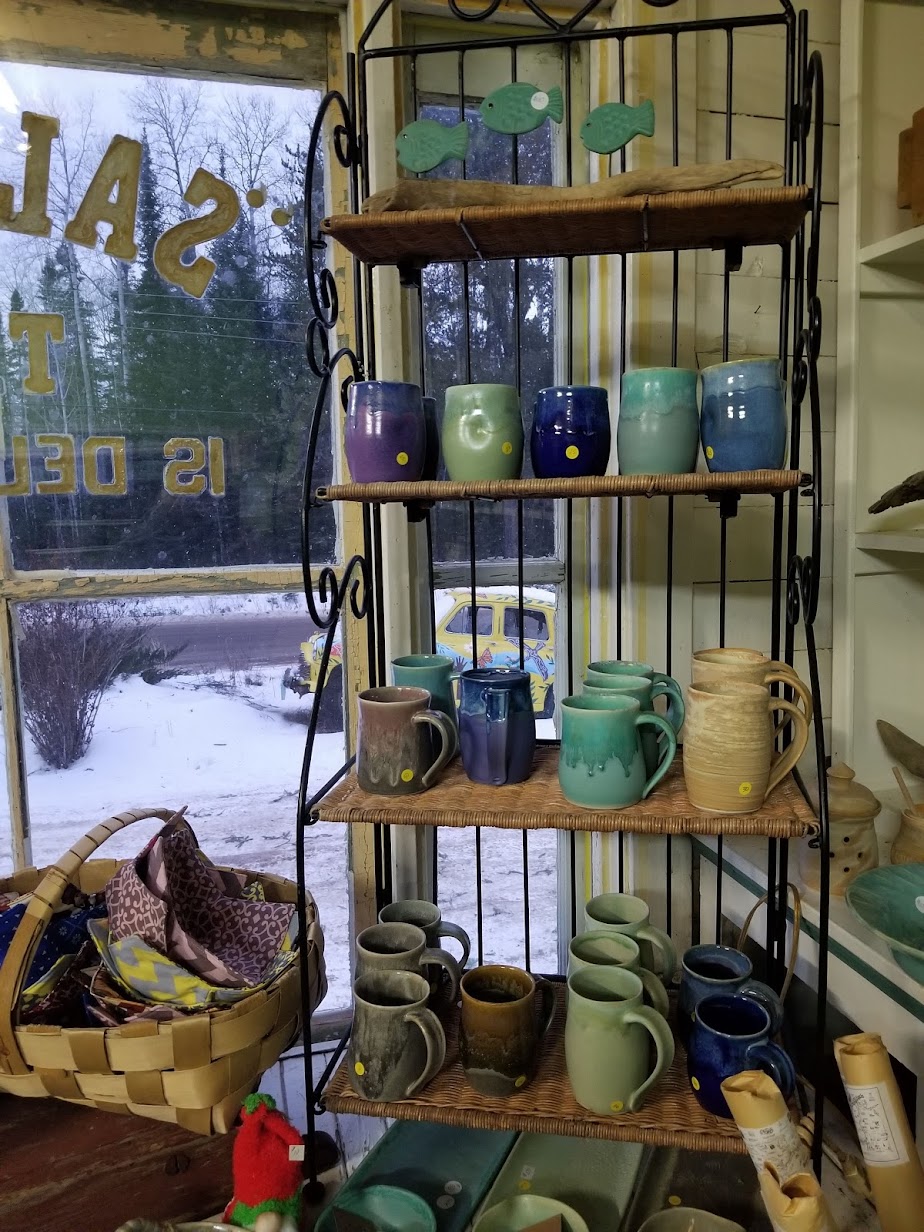 Northern Creek House
Cut Flowers & Everlastings
Hanna Wainio's Illustrations
Postcards, prints, stickers, zines, pins, and more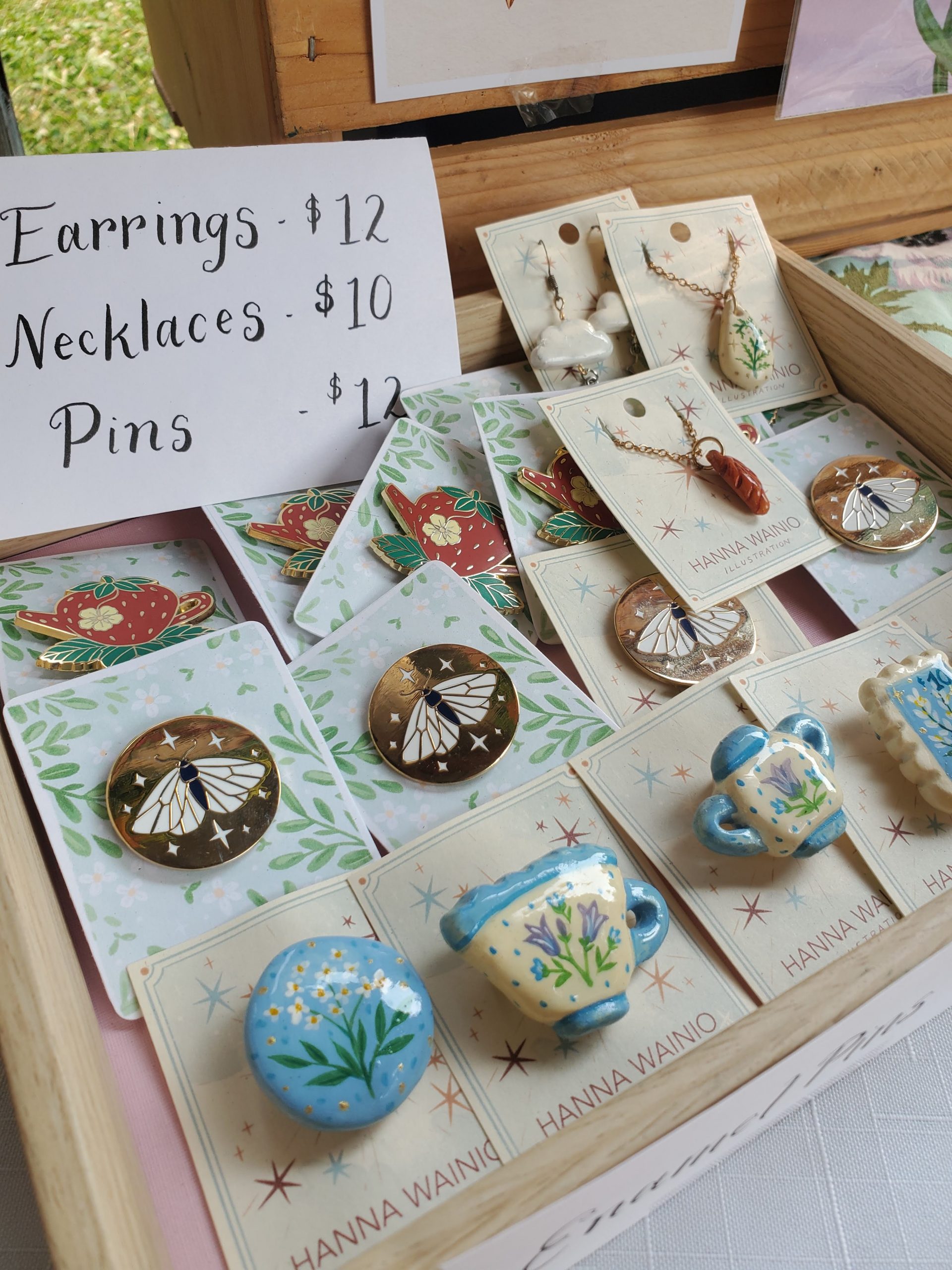 Tuija Hansen
Naturally Dyed Fabric Pieces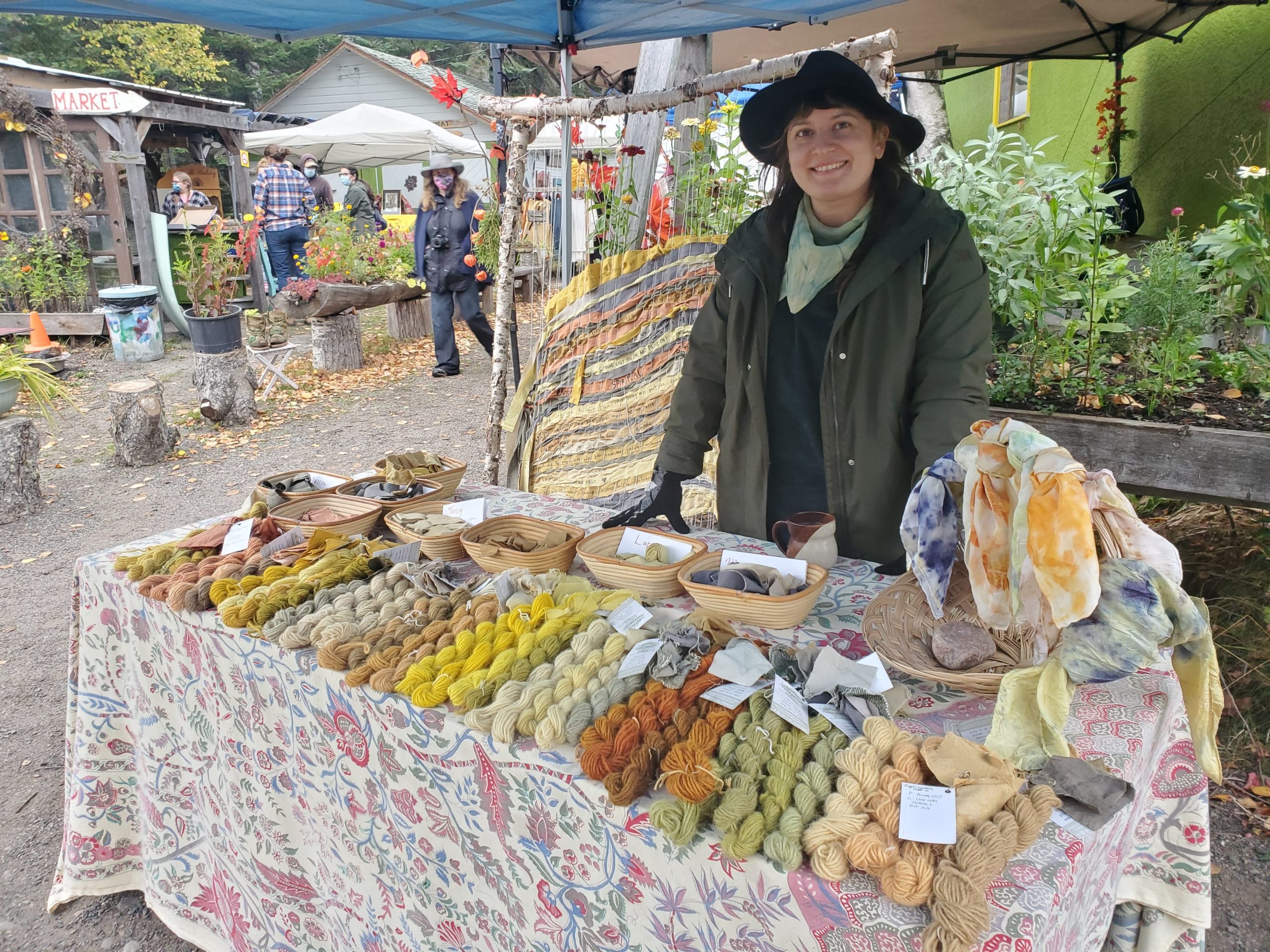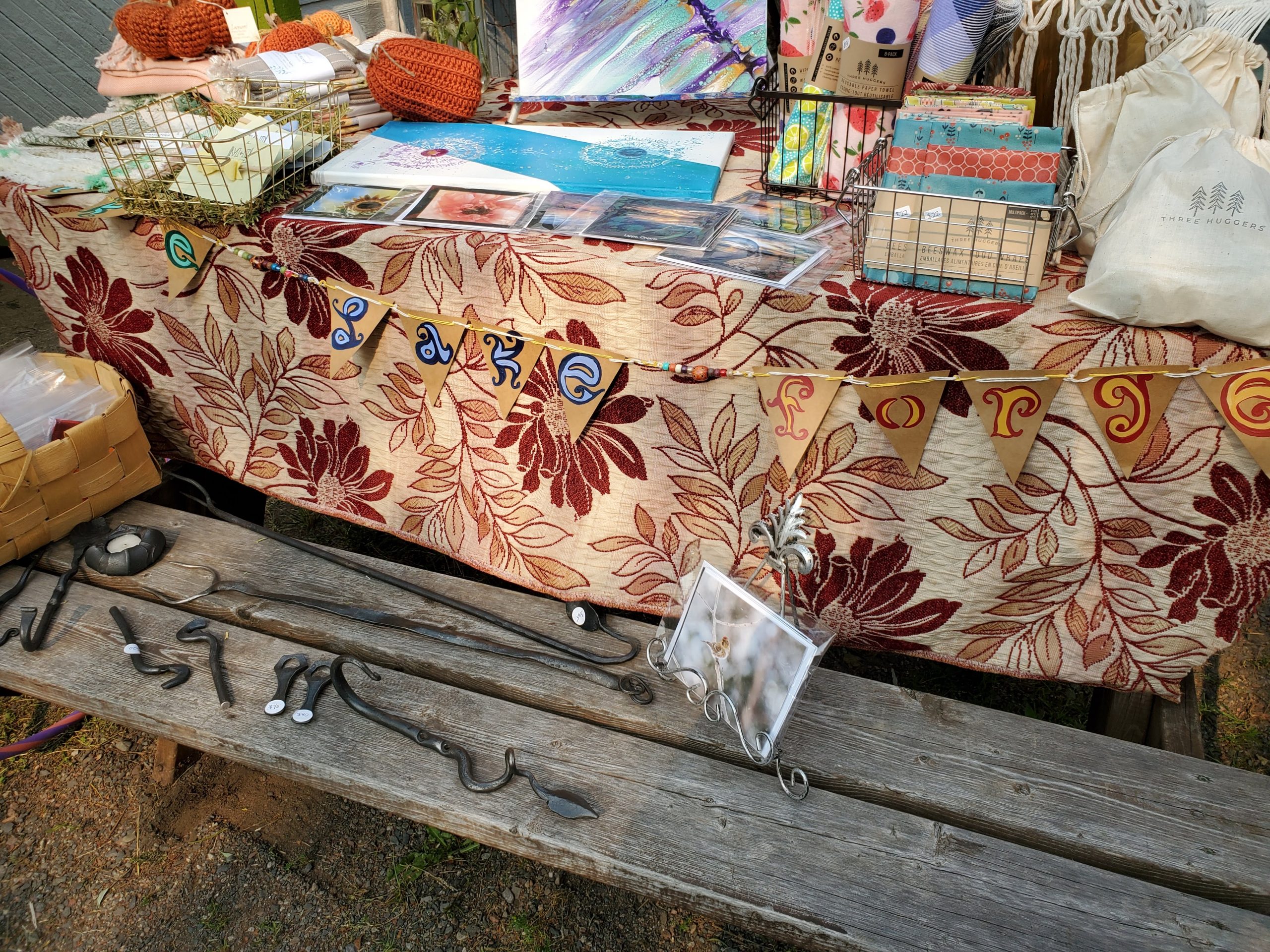 Kaisa Penttinen
Upcycled Wool Mittens, Sewing, Paintings, House Plants
Empanada North
Frozen Empanadas, Biscotti, Truffles, Bagels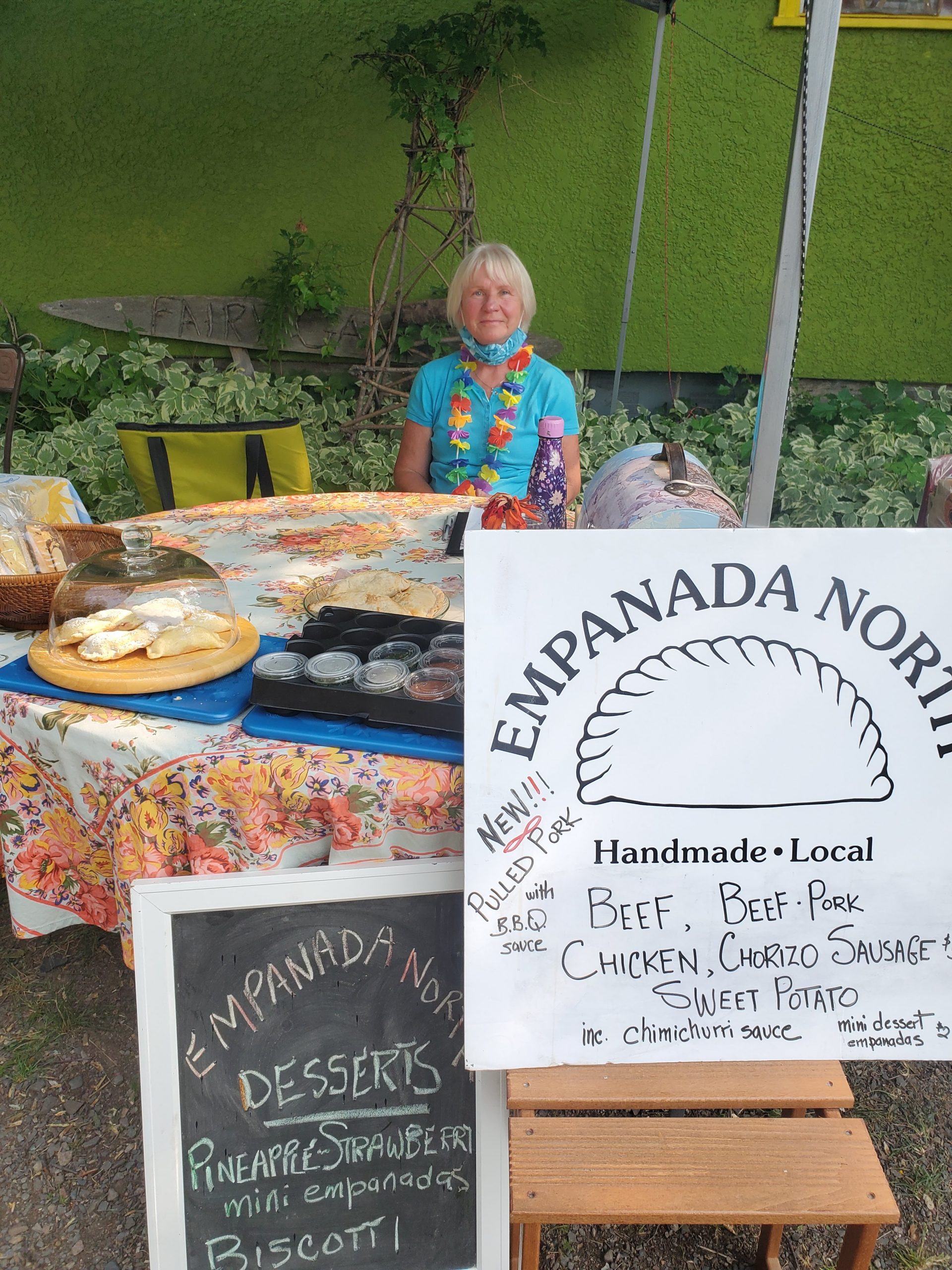 Audrey Kahkonen's Baking
Cakes, Loaves, Cookies, Tarts & Kitchen Hand Towels
Hillside Candles and Creations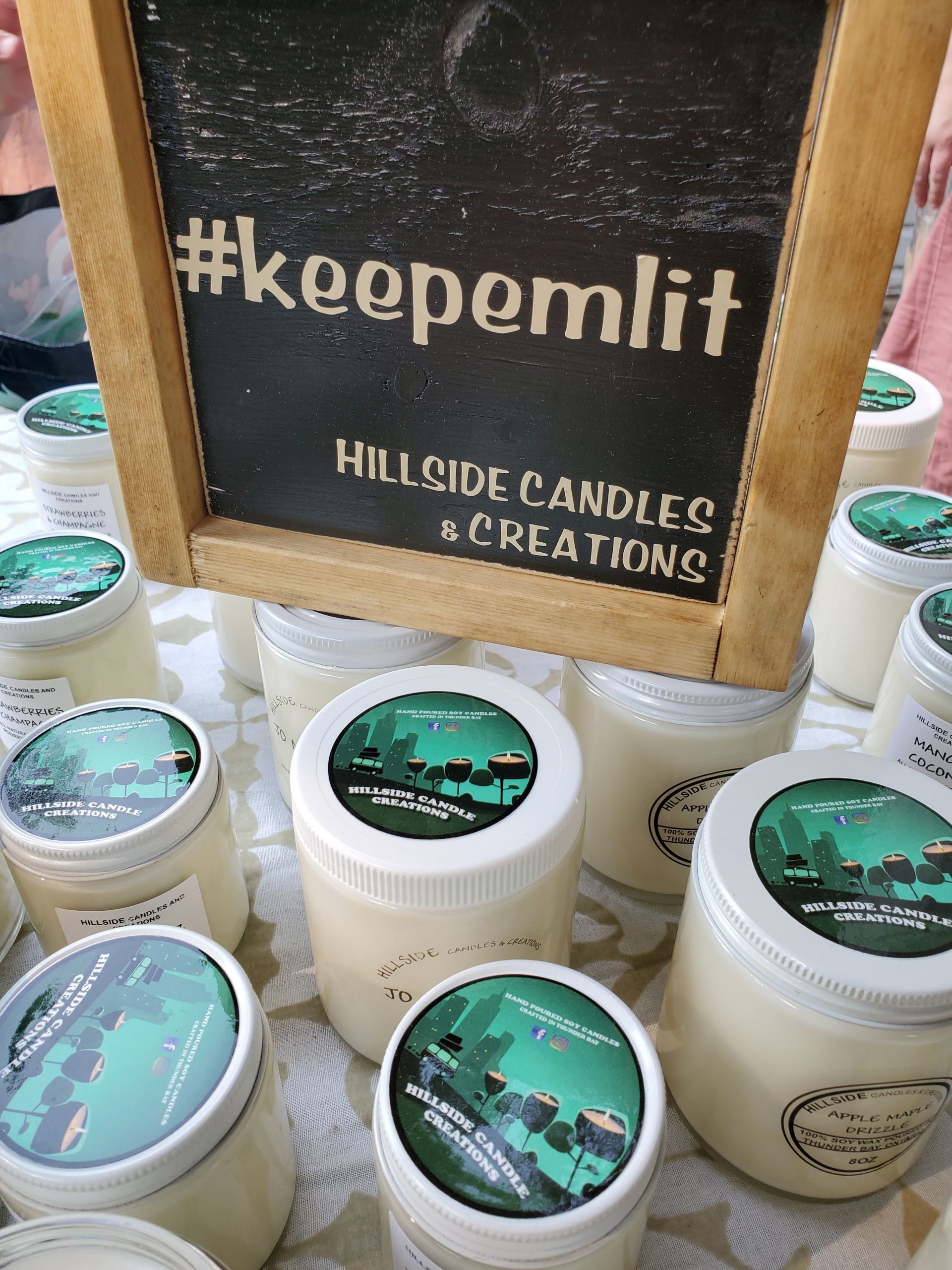 Tea Time Mosaics
Teacup Upcycler, Earrings, Hair Pins, Necklaces, Bird Houses
Tea of Fortunata
Organic and Locally Foraged Tea Blends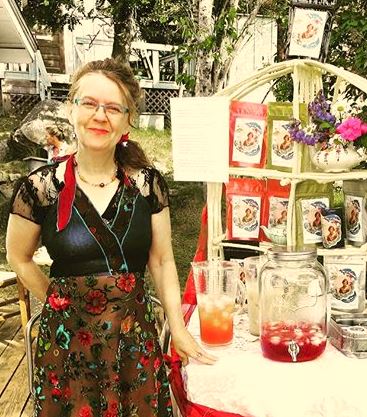 Wild Badger
Hand dyed and printed clothing and adornments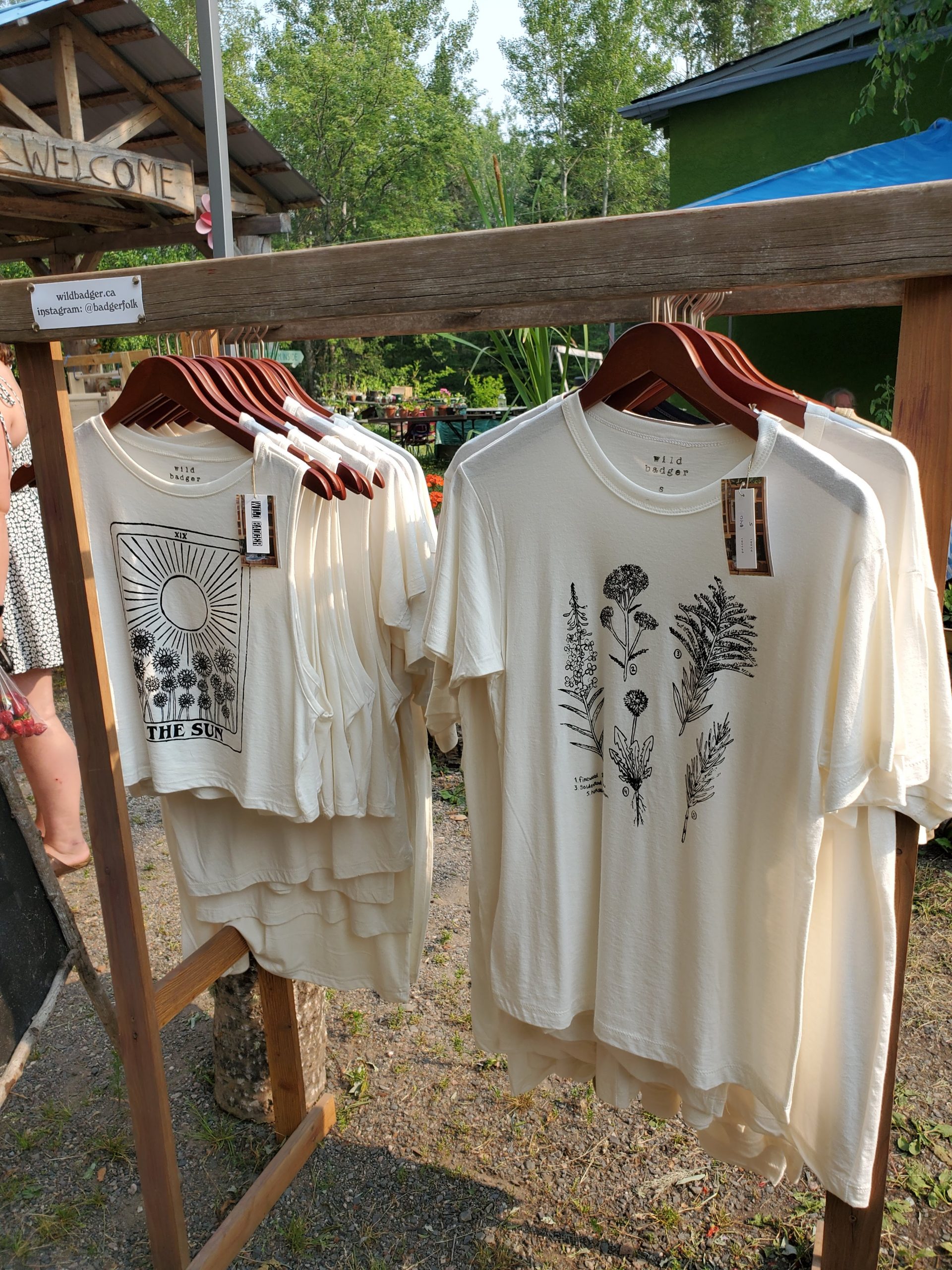 Lacewood Fibre Arts
Woven and crocheted scarves, tea towels, placemats, hats 
Handwoven and crochet homewares and wearables, made in Thunder Bay, Ontario by weaver Heather Ellam.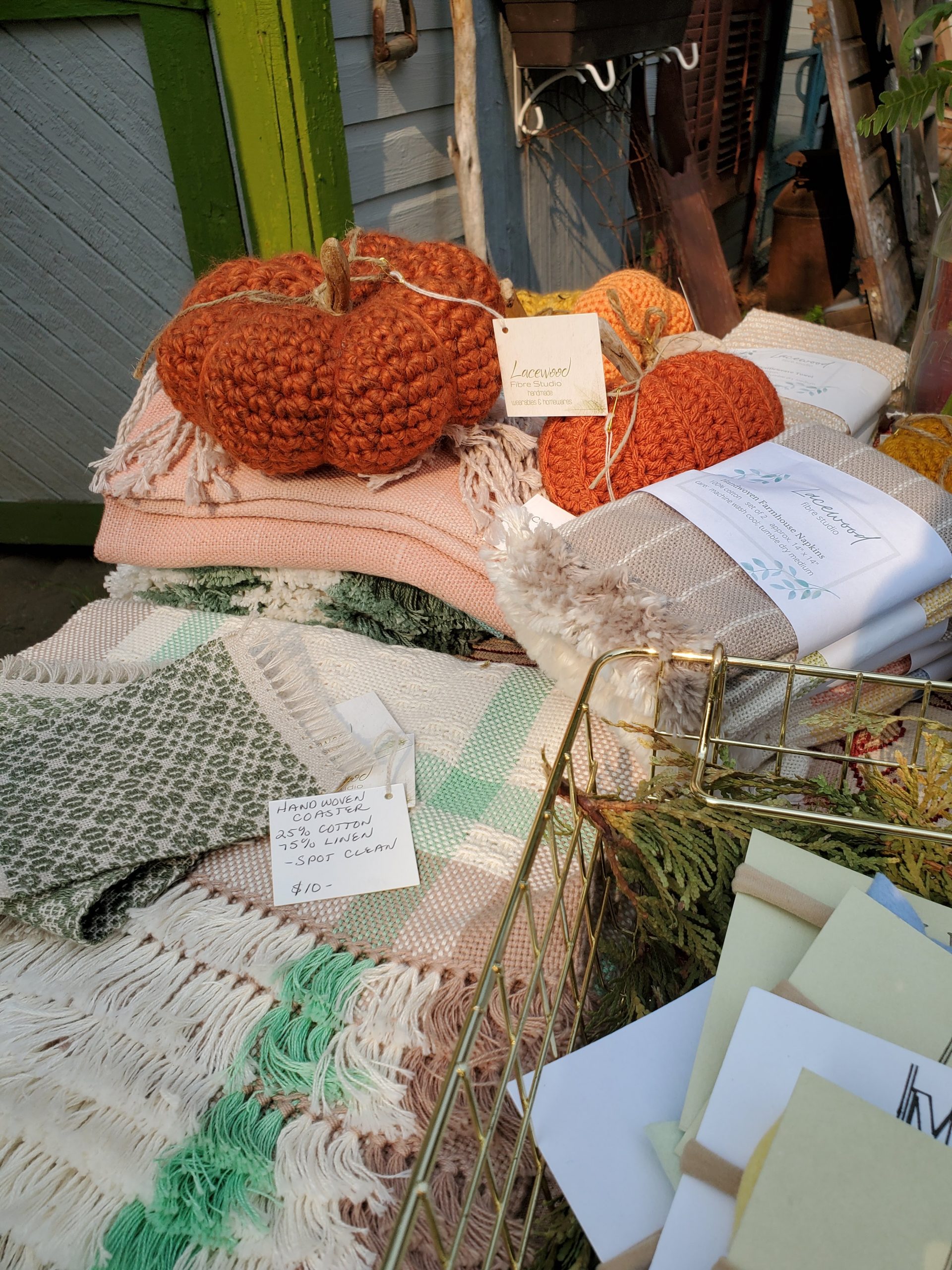 Owl Eyes Art
Literary inspired embroidery, fibre arts & design
Bears Bees & Honey
Honey and beeswax candles
Mary Jarrett
Sewn totes, holiday gift bags
Inner Lights Alchemy
Astrological Readings, Full Moon Gatherings, Wellness Counseling
Willow Springs Products
Fresh Breads
Wild Rice Cranberry, Focaccia, Pulla, Peasant Loaf, Corn Bread, Light Rye, Bagels and others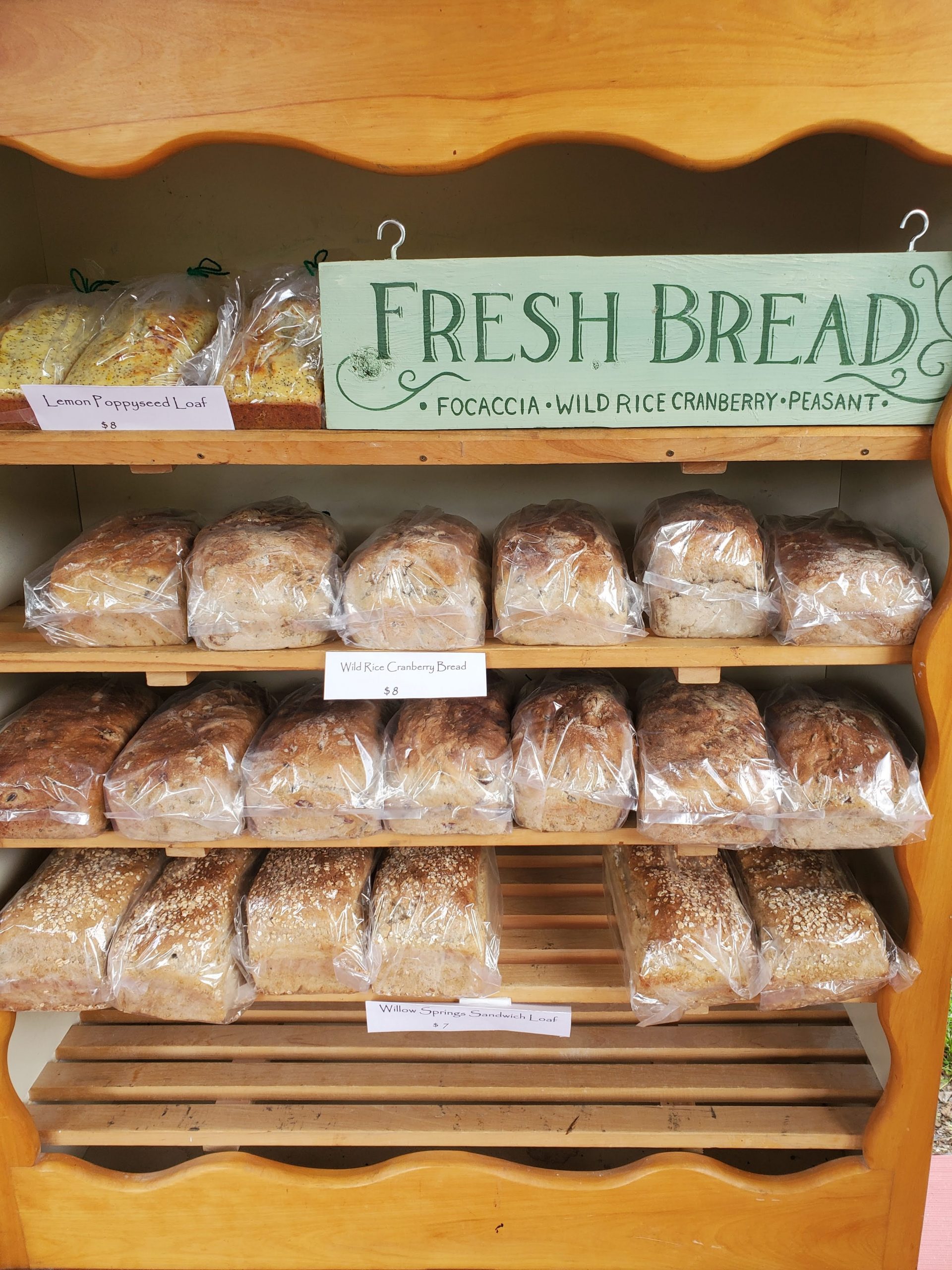 Baking
Cinnamon Buns, Cheddar Herb Scones, Lemon Cranberry Scones, Trail Mix Cookies, Seasonal Pies, Loaves, Gluten Free Brownies, Muffins, Holiday Cookies, Butter Tarts, Carmel Corn and more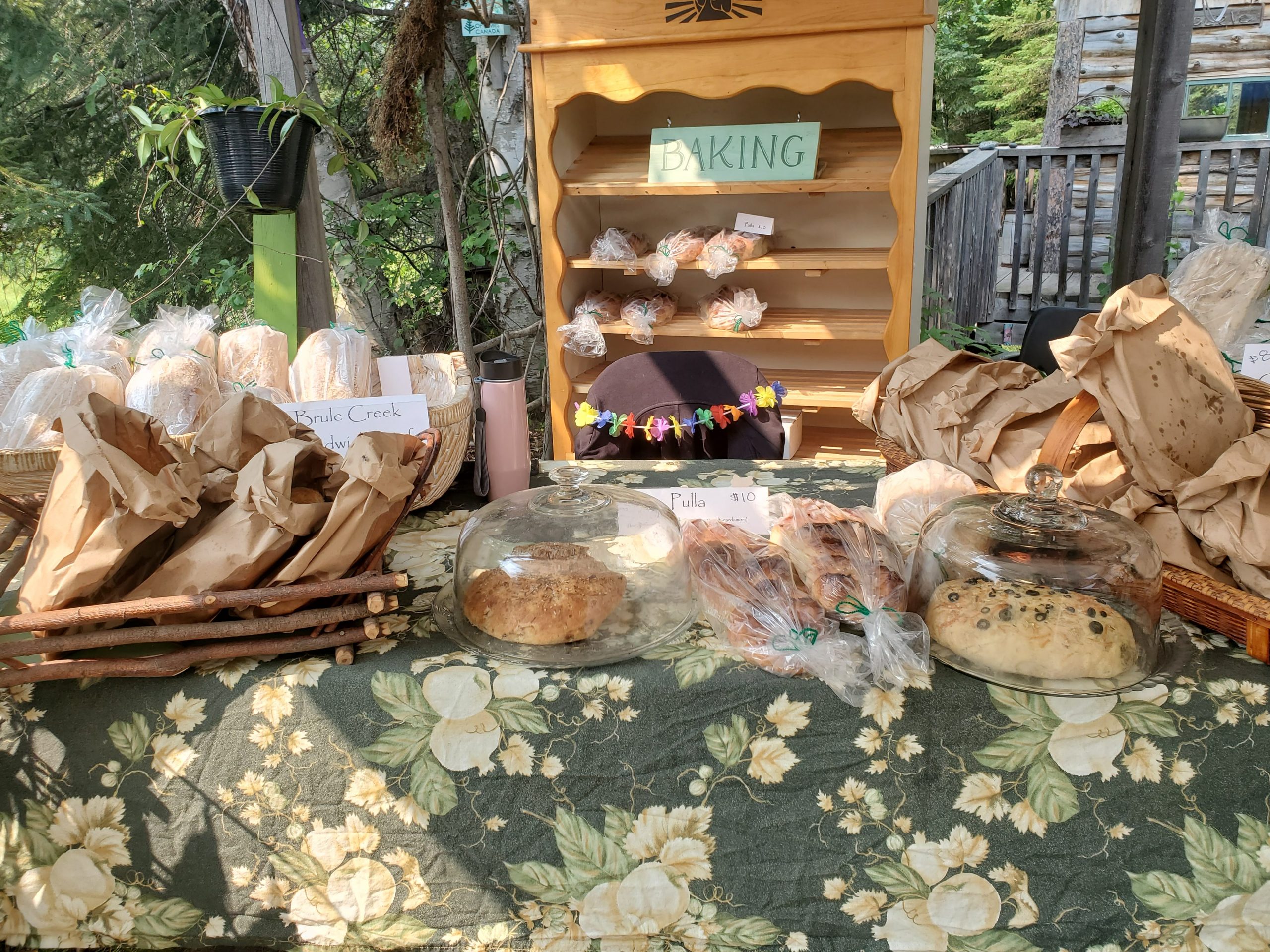 Food Items
Pizza, Soup, Salads & Salad Dressings, Quiche, Herbs, Produce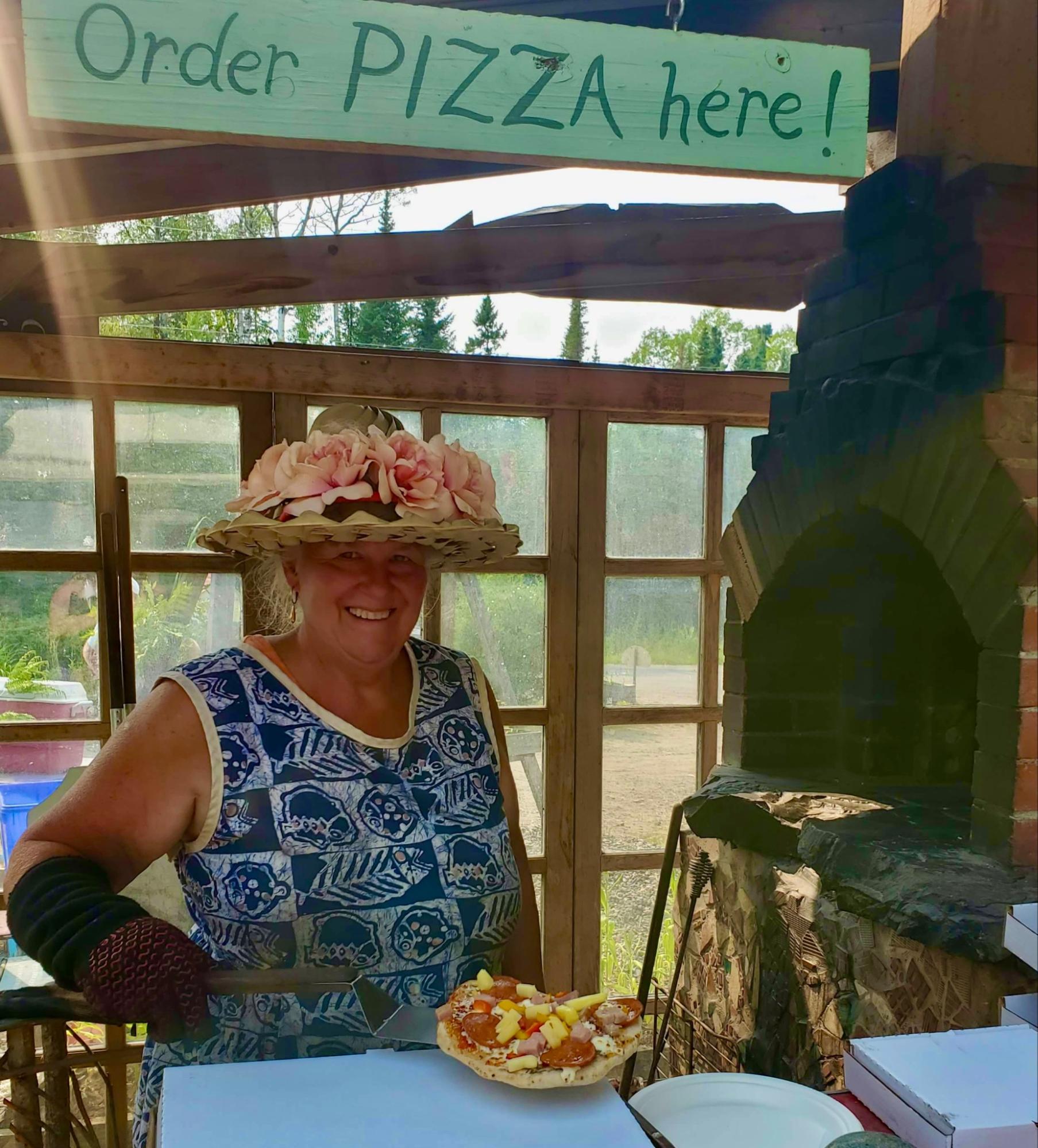 Artisan Items
Cedar & Willow Planters & Signs, Willow Trellises, Chairs, Arbours, Baskets & Tables, Art Cards, Ornaments, Bird Houses, Wreaths